CL RECOMMENDS
Southern Fried Queer Pride 2019!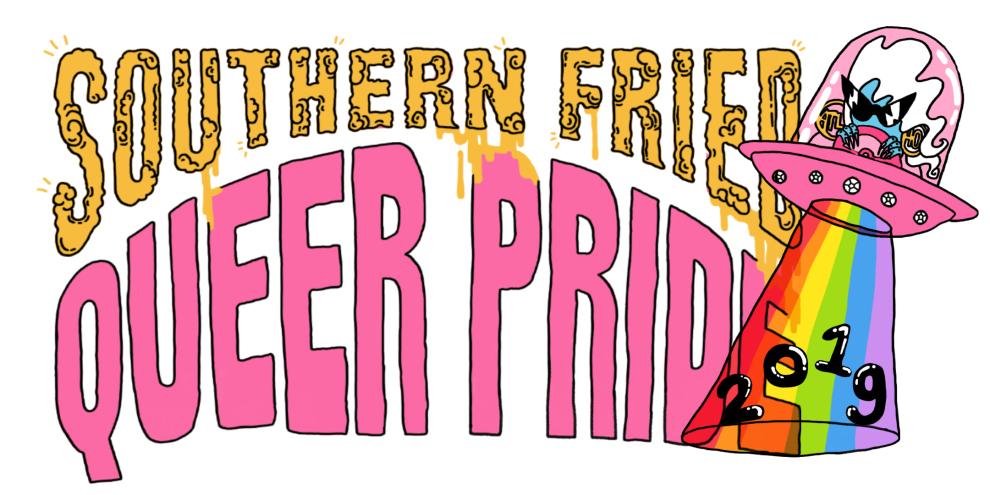 Southern Fried Queer Pride 2019! is here and celebrating 5 FRIED YEARS and bringing you 5 DAYS of queer fried events!
Wednesday June 26, 2019 12:00 pm EDT
Cost: $7ish
Southern Fried Queer Pride Atlanta 2019! Celebrating five years of fried pride! Southern Fried Queer Pride is a queer and trans, arts & advocacy that goes down at The Bakery Atlanta — the most adorable DIY space in ATL right now. Personally looking forward to a DIY Menstrual Pads (Upcycled) Workshop, a useful life skill I'd wish I'd learned instead of algebra.
"This means 5 years of legendary dance parties, catalyzing community discussions, provocative art galleries, A BALL, and so much more. Now we bring you 5 DAYS of deep fried, queer seasoned events!" — SFQP
The festival has a suggested $7 to $20 sliding-scale door cover, however, no one will be turned away due to lack of funds. Sigh. If only the whole world operated like our friends at SFQP.
More information