USER SUBMITTED
Sheffiled, Reeves, Nelson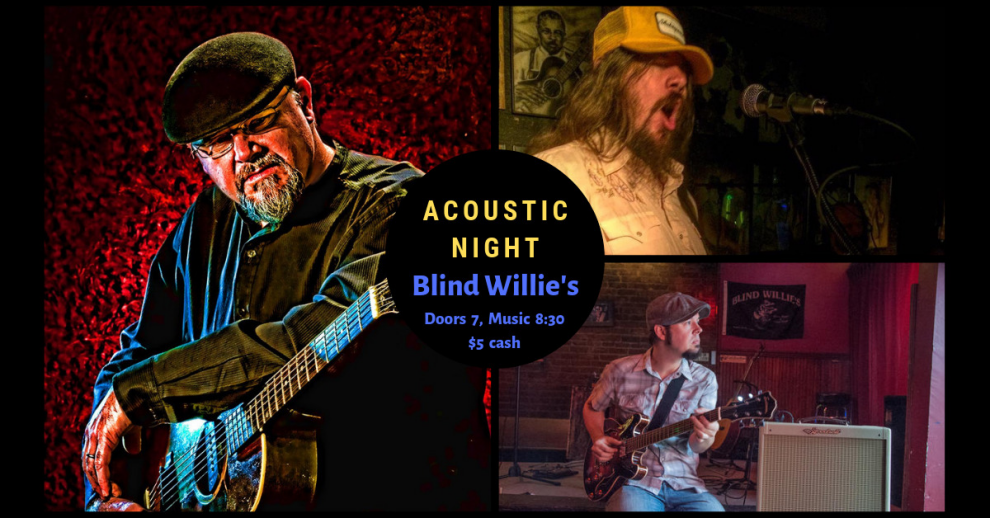 Tuesday June 11, 2019 08:00 pm EDT
Cost: $5
Acoustic Night features Bill Sheffield, Brandon Reeves and Nathan Nelson.
The Delta, dark and muddy, flows through Bill Sheffield's veins. His voice laments and wails, it prays and pleads. His songs wrestle with earthly pleasure and the need for redemption. His heart beats sin. It beats again for salvation.
If you wander the clubs, bars and honky-tonks of the Southeast and ask for the names of the best instrumentalists, vocalists and songwriters, more often than not, Nathan Nelson's name would pop up in the conversations. Come hear some tunes that he made up.
Red Label Reviews praises Brandon Reeves, "His album offers so many different musical genres within the album itself, but also within independent tunes. It's Bluesy. It's groovy, It's Rocky. It's quite frankly awesome – I have no words to describe it! For that reason, you should check out his work yourself!"
Doors at 7pm, Music at 8:30pm
More information