Jan Švankmajer's Conspirators of Pleasure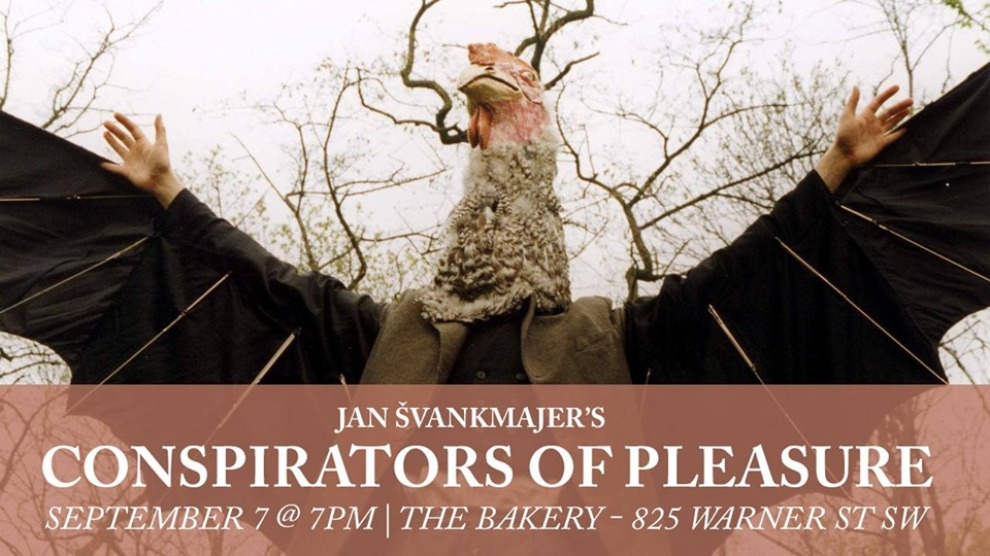 SURREALIST FILM FIASCO: Conspirators of Pleasure, along with other short surrealist films will be shown at The Bakery on Saturday, September 7.
Saturday September 7, 2019 07:00 pm EDT
Cost: Free
Free film screening as part of Peculiar Mormyrid's exhibit THE POLYMORPH BODYSHOP at The Bakery. The film will be followed by approximately 30 minutes of surrealist short films.
More information