EnrichHER Spark Atlanta Summit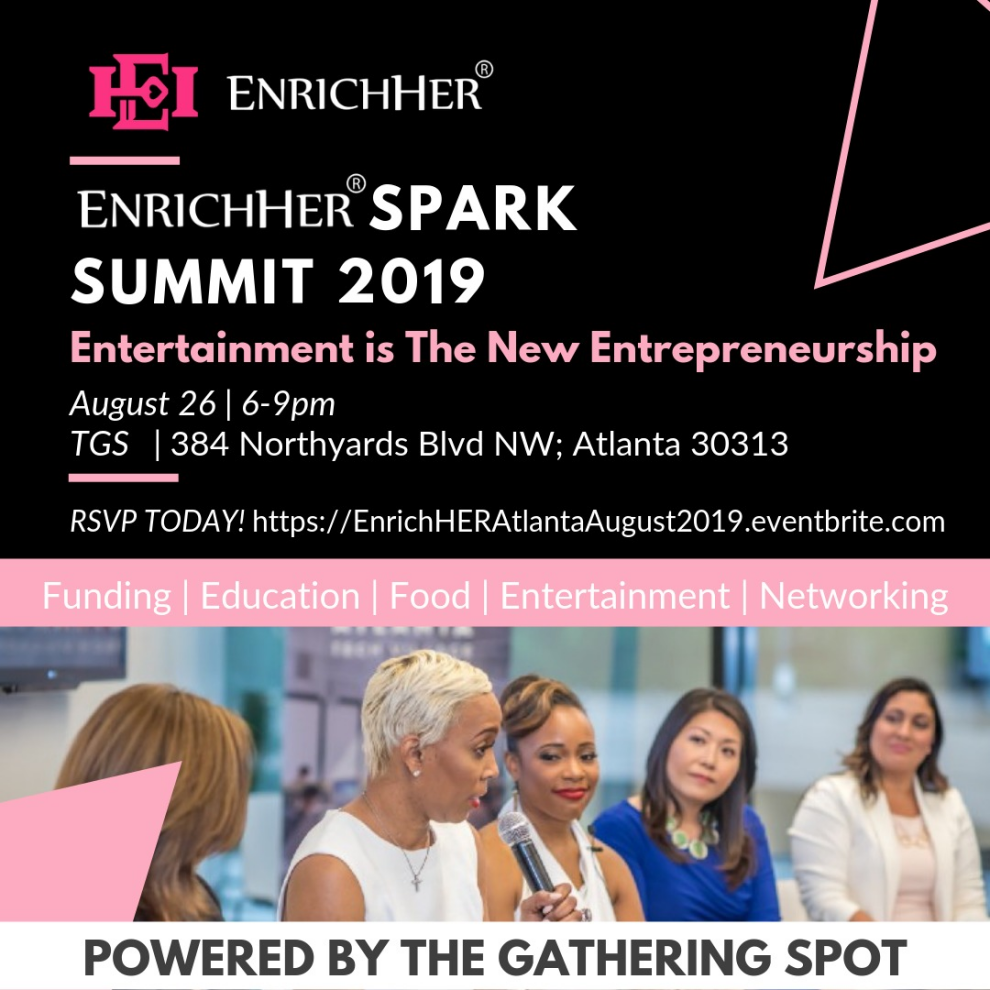 Monday August 26, 2019 06:00 PM EDT
Cost: $20+,
USER SUBMITTED
From the venue:
The EnrichHER Spark 2019 Summit will be a night of immersion, the intersection of entertainment and entrepreneurship. Network with founders, learn how to navigate through the ups and downs of your business to stay profitable, gain business development skills, and network with like-minded women.
This year we're focusing on bringing stories of Entrepreneurship Success Stories through the lens of the creative entrepreneur. You'll learn all the behind the scenes stories of what it takes to build a movement, a following and a successful business.
At the EnrichHER Spark Summit, You will be immersed in our community of Funders and Founders who share a vision for Sustainable Women-led Ventures. EnrichHER is disrupting the status quo by providing women with the capital, coaching, and connections we need to change the world.
More information