Discover Napa Valley and Sonoma Wine & Food Festival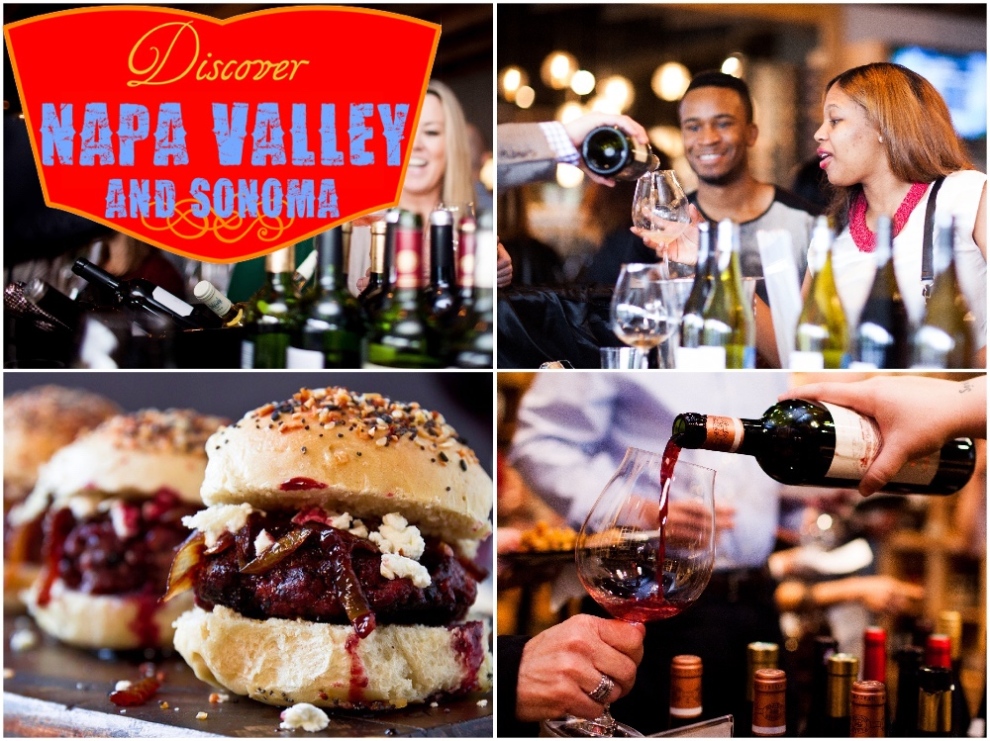 Sunday November 17, 2019 03:00 PM EST
Cost: $69.00,
From the venue:
A Celebration of the Wine & Food of California Wine Country
Sunday, November 17th
3:00 - 5:00 PM
$69 General Admission
Summary:
Do you prefer the glitz and glamour of iconic Napa Valley or the laid back, off the beaten path charm of Sonoma? Why choose between America's premier wine attractions when you can experience the best of both?!
Collectively known as California wine country, Napa Valley and Sonoma set the standard for quality wines from the United States. Discover the best of California wine country one bite or sip at a time with admission to Vino Venue's Wine and Culinary Experience.
Throughout this two hour walk-around festival, a multitude of wines from Napa and Sonoma will be accompanied by samplings of fresh and flavorful cuisine, including live Chef stations!
With a diverse selection of wines likes Cabernet Sauvignon, Pinot Noir, Chardonnay, Merlot, Sparkling wine, Petite Sirah and Sauvignon Blanc, guests will have the chance to explore quintessential varieties from bubbly to reds, with all styles and tastes in between. To give guests the ability to extend their enjoyment, many wines and products will be available for purchase during the event. 
Menu:
Domestic Cheese & Charcuterie
Vino Venue Sliders
Wild Mushroom Risotto
6 Cheese Mac and Cheese
Espresso-Rubbed Pork Loin with Pumpkin BBQ Sauce
Duck Confit Sloppy Joes
Carne Frita with Pineapple Salsa
Stuffed Piquillo Peppers
Butternut Squash Bisque with Goat Cheese and Toasted Pecans
Tarte Flambee (onion and bacon tarte)
Dark Chocolate Pot de Crème
Pumpkin Mousse
More information