We Are in Open Circuits: Writings by Nam June Paik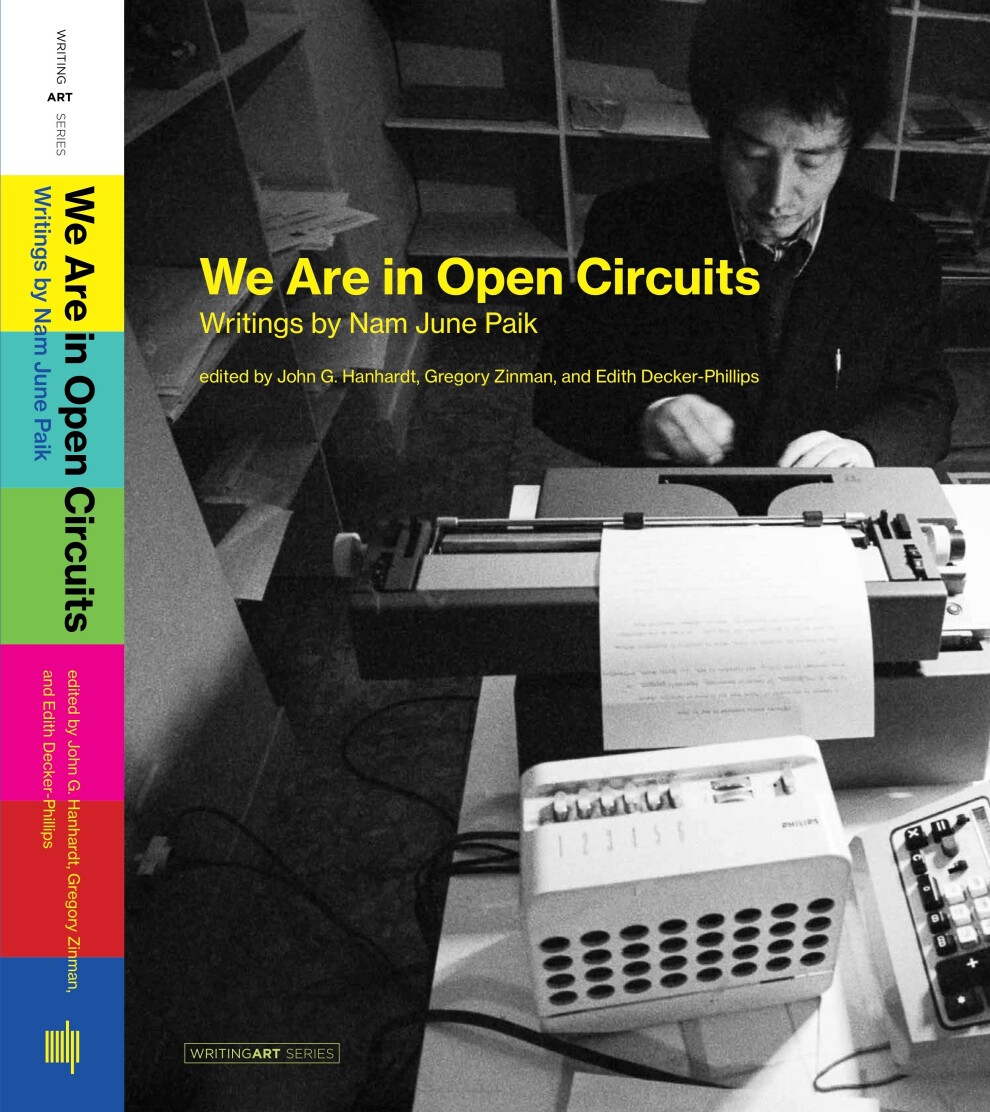 Thursday October 24, 2019 07:00 PM EDT
Cost: Free,
From the venue:
Join us for the book launch of We Are In Open Circuits: Writings by Nam June Paik. 
Edited by John G. Hanhardt, Gregory Zinman, and Edith Decker-Phillips for the MIT Press series Writing Art, We Are in Open Circuits presents the first extensive collection of Paik's writings, and includes many previously unpublished and out-of-print texts.

In honor of the book's publication, Zinman will introduce and present a survey of Paik's single-channel videos illustrating the breadth of the artist's involvement with video as a mode of expression, communication, and collaboration across media forms and practices.

Nam June Paik (1932–2006) is a pivotal figure in the history of modern art. Arguably the most important video artist of all time, and certainly among the most influential and prolific, Paik was a legendary innovator who transformed the electronic moving image into an artist's medium. He wrote incessantly—corresponding with friends, composing performance scores, making production notes for television projects, drafting plans for video installations, writing essays and articles. Celebrated for his visionary development of new artistic tools and for his pioneering work in video and television, Paik often wrote to sharpen his thinking and hone his ideas. He used the typewriter to fashion sentences that broke apart and reassembled themselves as he wrote, producing both poetic texts and aesthetic objects on the page.

This event runs in conjunction with Contemporary Cocktails. Grab a finely-crafted cocktail from our Mixologist-in-Residence, peruse the curated selection of artist-made goods in our SHOP, and meander through our current exhibitions on view.

Parking is free in the lot at Bankhead & Means streets. You can access the lot via Bankhead Avenue and proceed past the parking attendant booth.
More information