Tease Tuesday Burlesque Stripsgiving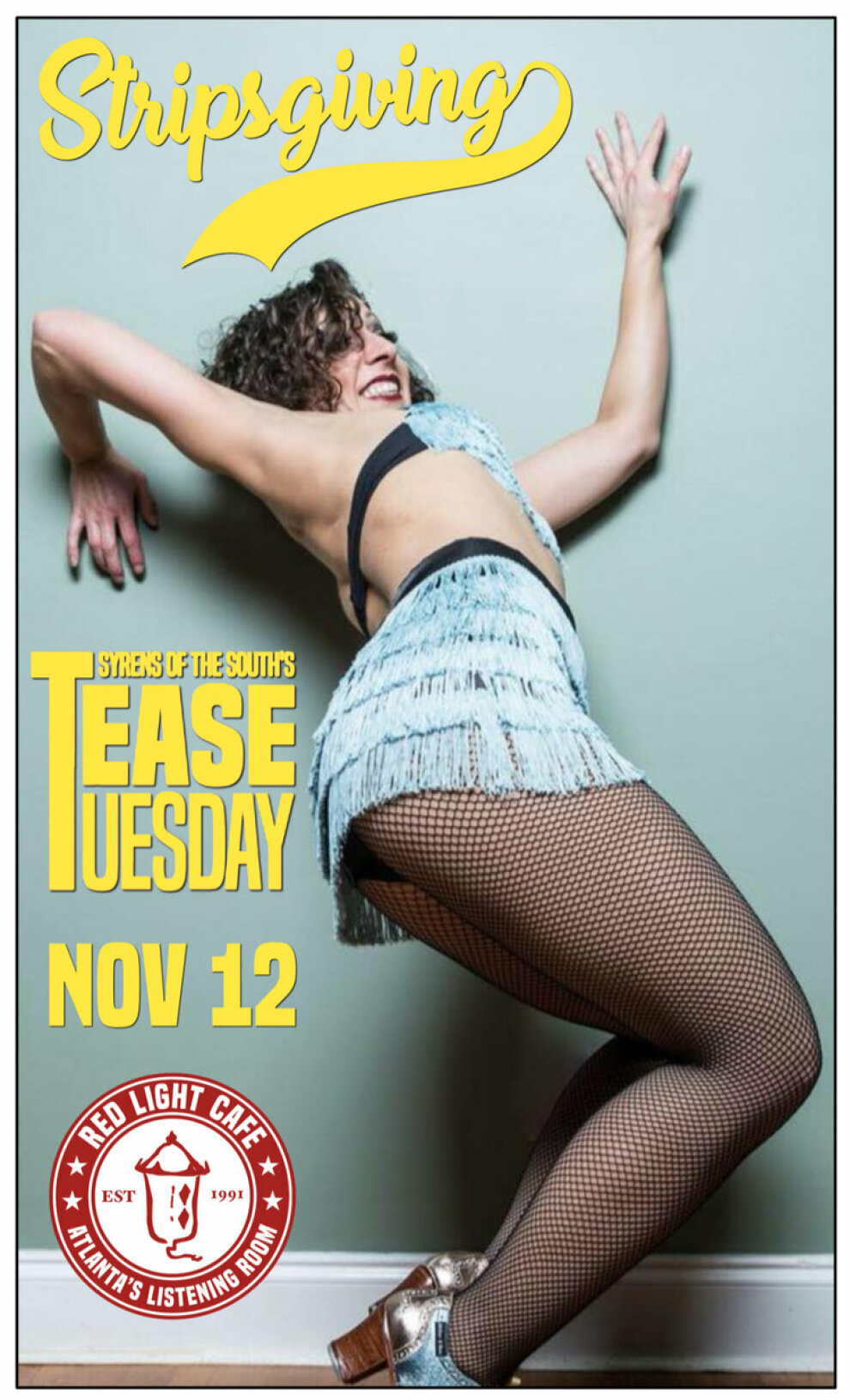 Tuesday November 12, 2019 09:00 PM EST
Cost: $10-$20,
From the venue:
Syrens of the South presents Tease Tuesday Stripsgiving!
Spice up your night the second Tuesday of each month with 10 amazing acts for only $10 at Tease Tuesday Burlesque! See some of the best performers in Atlanta and some amazing new up and coming acts as well! Burlesque, Singers, Acrobats, Jugglers, Aerialists... you never know what's gonna pop up in these Tuesday night shows! And don't worry, we'll be done before midnight since it's a school night!
VIP tickets are limited and include front row seats and gift bags.
Burlesque is the art of the striptease, with a focus on the tease. The performers occasionally strip to pasties, but there is no nudity in any of our productions. This show is a revival of an American art form that has become an international movement.
There are also 10 raffles, one for each act! All proceeds go to the performers! 1 raffle ticket for $5, or 3 for $10, or 10 for $20!
More information