RO HOSPITALITY'S HOLIDAY GIFT CARD PROMOTION KICKS OFF NOV. 26 AT COALITION FOOD AND BEVERAGE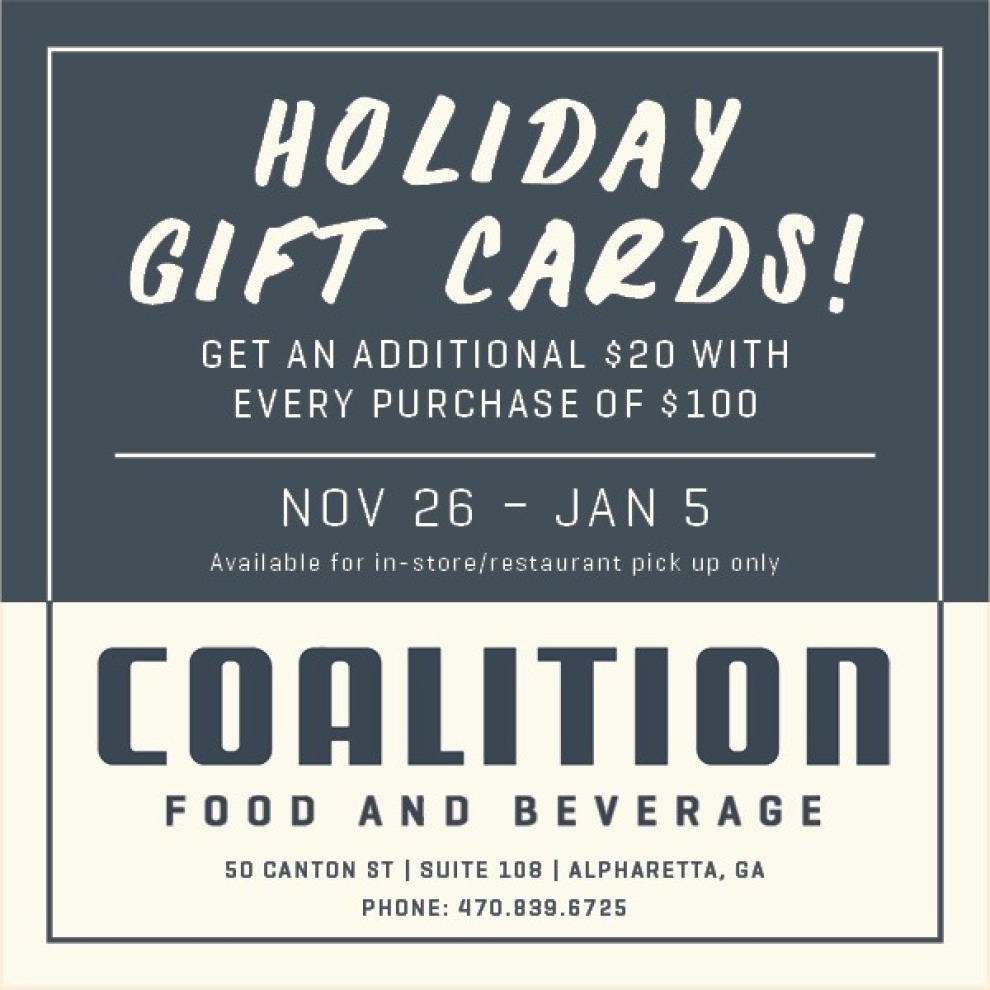 Monday November 25, 2019 12:00 AM EST
Cost: $100,
USER SUBMITTED
From the venue:
The giving season is almost upon us and RO Hospitality is doing just that! RO Hospitality's Coalition Food and Beverage will add $20 to every gift card purchase of $100 starting November 26. Guests can add that bonus to the same gift card, or to a separate card to treat themselves on a future visit. Load up on holiday giving goodness before the promotion ends on Sunday, January 5! Please note that this promotion is for in-store/restaurant pick up only.

50 Canton St Suite 108, Alpharetta, GA 30009
coalitionfoodandbeverage.com | 470.839.6725
Connect on Facebook, Twitter and Instagram!
More information