AFTM, Little Bird, The Afternooners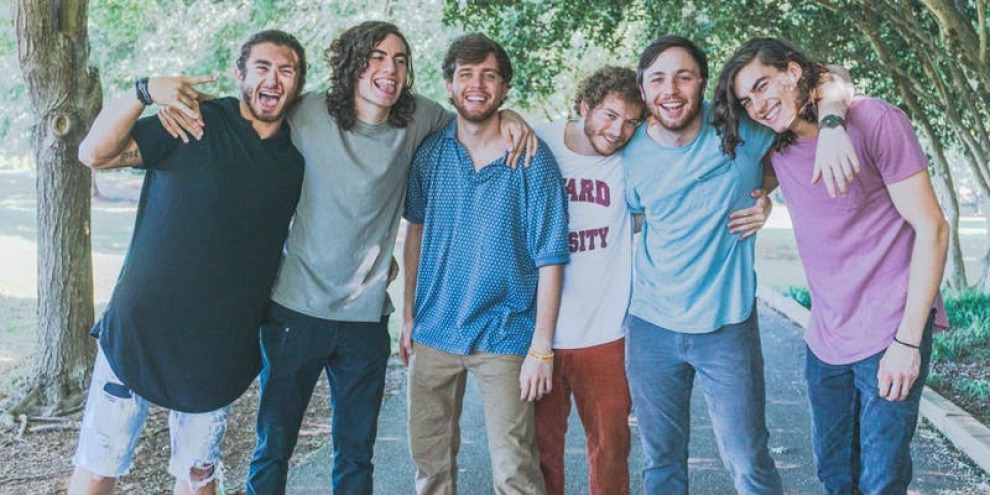 Friday November 29, 2019 08:30 pm EST
Cost: $16
AFTM is a southern rock band based out of Athens, GA. Formed in spring of 2017 by childhood friends Forrest Whitlark (Vocals/Acoustic Guitar), John MacLane (Bass), and Will MacLane (Guitar), the trio began by performing at UGA fraternity parties and local bars. Over time, the band expanded with the addition of Cam Corsino (Drums), Kelly Bouchillon (Guitar), and John Cherry (Keys).
AFTM finds its roots in classic southern rock while experimenting with sounds from blues, funk, and psychedelia to create something that is truly unique. As a six piece group, the band produces energetic live performances that rouses all types of crowds with their musical creativity, cohesion as a group, and fun atmosphere.
Currently, the band is performing at venues around Athens, Atlanta, and other cities across the southeast, and has released three original songs, with more on the way. AFTM has a passionate following that is expanding by the day and with every show.
More information