Robben Ford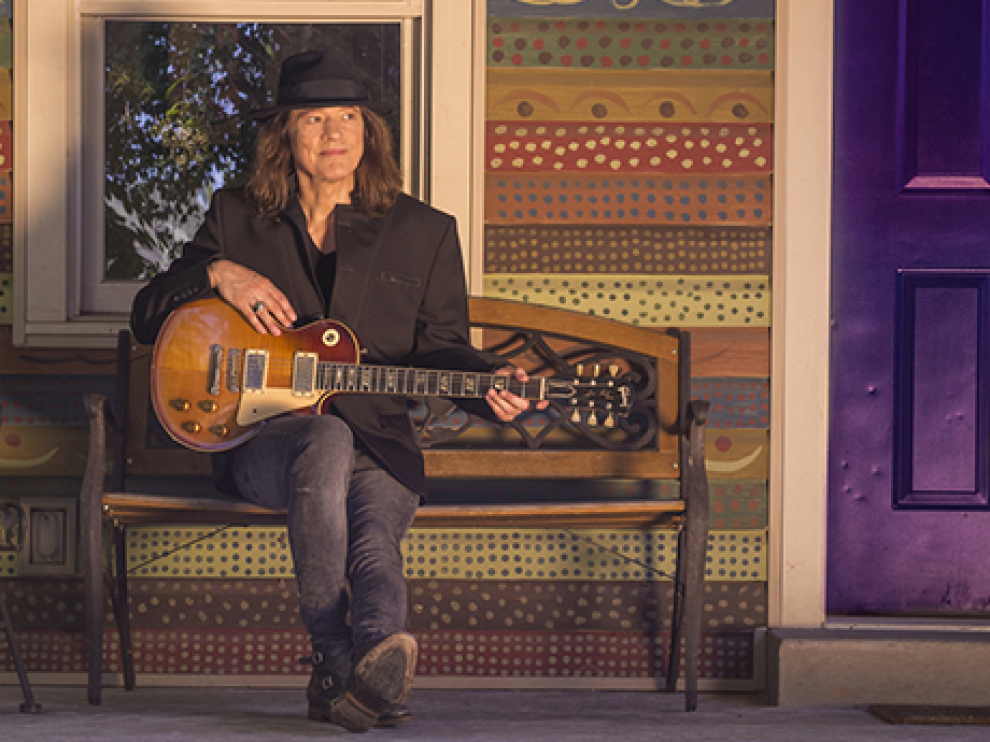 Friday January 24, 2020 07:00 pm EST
Cost: $35-$45
Robben Ford is one of the premier electric guitarists today, particularly known for his blues playing, as well as his ability to be comfortable in a variety of musical contexts. A five-time Grammy nominee, he has played with artists as diverse as Joni Mitchell, Jimmy Witherspoon, Miles Davis, George Harrison, Phil Lesh, Bonnie Raitt, Michael McDonald, Bob Dylan, John Mayall, Greg Allman, John Scofield, Susan Tedeschi, Keb Mo, Larry Carlton, Mavis Staples, Brad Paisley, and many others.
Born in 1951 in Woodlake, California, and raised in Ukiah, Robben was the third of four sons in a musical family. His father Charles was a country and western singer and guitarist before entering the army and marrying Kathryn, who played piano and had a lovely singing voice. Robben's first chosen instrument was the saxophone, which he began to play at age ten and continued to play into his early twenties. He began to teach himself guitar at age thirteen upon hearing the two guitarists from The Paul Butterfield Blues Band, Michael Bloomfield and Elvin Bishop. In the late 1960's, Ford frequented the Fillmore and Winterland auditoriums in San Francisco to see Jimi Hendrix, Eric Clapton, Cream, Led Zeppelin, Albert King, B.B. King and all of the progenitors of blues. "It was an incredible time for electric guitar," Robben recalls.
On his interest in jazz, Robben says," I fell in love with the sax-playing of Paul Desmond and The Dave Brubeck Quartet, and before long found Ornette Coleman, Archie Shepp, Yusef Lateef, Roland Kirk, John Coltrane, Wayne Shorter, and of course, Miles Davis." These influences have stayed with Robben, playing a large part in his particular blend of jazz and blues that define him as a guitarist and allow him to play in a wide variety of settings.
After high school, Robben and his brothers Patrick (drums) and Mark (harmonica), formed The Charles Ford Band, named after their father and recorded for the Arhoolie label. Robben (on sax and guitar) and Patrick went on to tour the U.S. with Chicago harmonica player Charlie Musselwhite.
Robben's first attempt at forming his own jazz quartet was picked up by legendary blues singer Jimmy Witherspoon, which brought Robben to L.A. He toured the U.S. and Europe with Witherspoon and was seen by Tom Scott and members of The L.A. Express, who were about to begin a promotional tour with Joni Mitchell for her recording, Court and Spark. Robben was invited to play guitar on the tour and played on two recordings with Mitchell and The L.A. Express. "The two years I spent with Joni were the most formative of my musical life. Joni was just brilliant and very accessible, and the members of The L.A. Express became good friends and teachers. It was great."
Beatle George Harrison invited Robben to join him on his Dark Horse tour of the U.S. and Canada, raising his musical profile even further. Shortly after the two month stint with Harrison, Robben moved to Colorado to take a much-needed break from music and to study with Buddhist teacher, Chogyam Trungpa. In 1977, he was approached by Elektra Records, which produced his first solo recording, The Inside Story, with a group of musicians who went on to become the Yellowjackets.
Elektra closed their doors in the early 1980's, leading to a time of uncertainty. Robben moved to San Francisco to be close to family and his early musical history. Soon his career would take another upward swing, recording and touring with Michael McDonald, securing a recording contract with Warner Brothers Records, and meeting his soon-to-be wife, actress Anne Kerry. Subsequently, they would collaborate on 3 albums on their own label, Illyria, most notably, Weill, recorded live with the West German Radio Big Band at the Cologne Philharmonic Hall.
After moving to New York, Robben was invited to play with musical icon Miles Davis. "Producer Tommy LiPuma played Miles my work with the Yellowjackets, then three days later Miles called me personally to join his band. Shocking!" recalls Robben. He lamented having to leave Miles after only six months because of recording commitments with Warner Brothers, but was told by Miles that if he ever wanted to come back, "just come back."
More information