Hapeville Southern Circuit Movie Series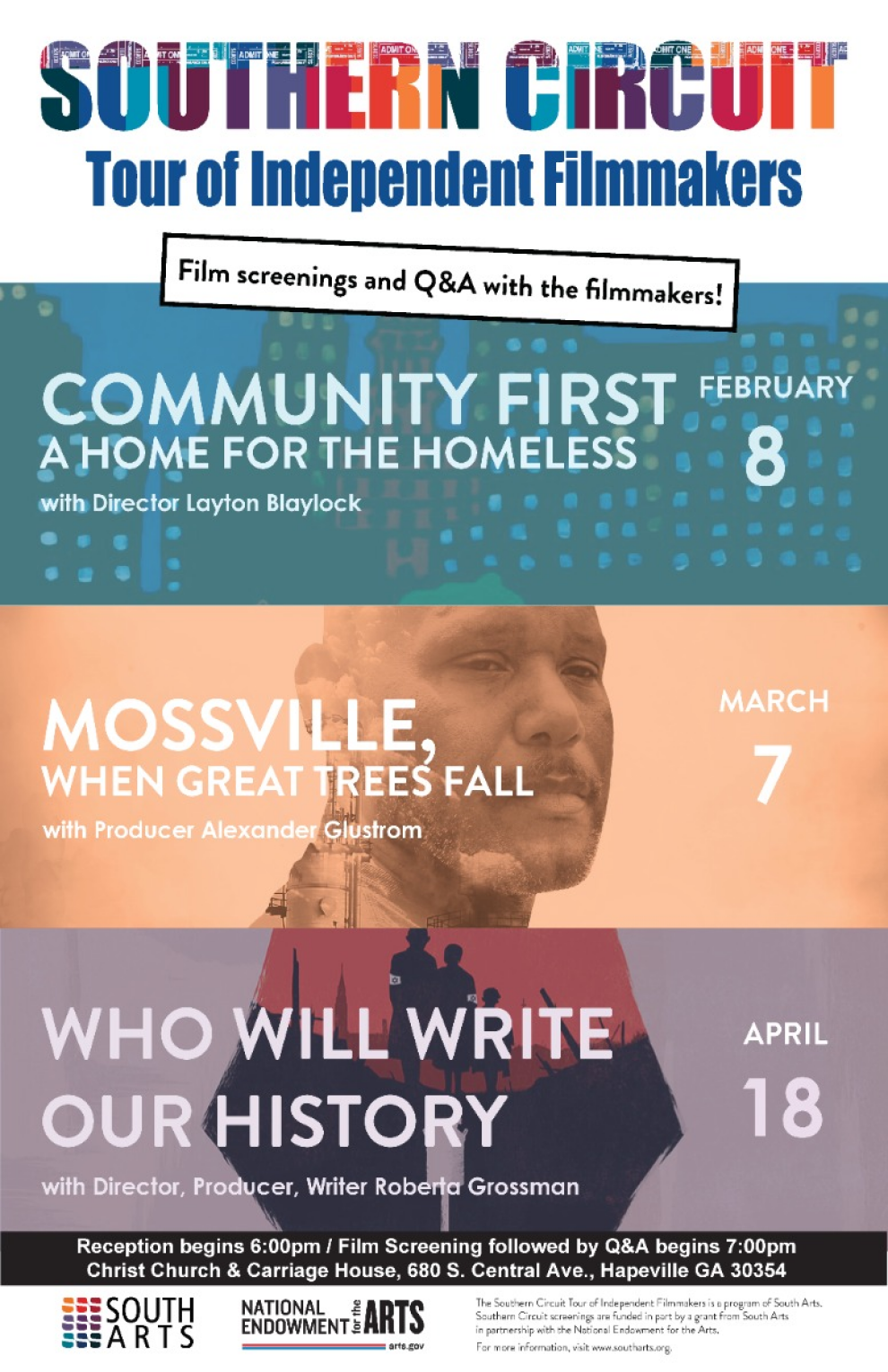 Saturday March 7, 2020 06:00 PM EST
Cost: Free,
USER SUBMITTED
From the venue:
The City of Hapeville proudly presents the Southern Circuit Tour of Independent Filmmakers.
The 2019-2020 Series Screenings will continue on Saturday evenings at the Historic Christ Church & Carriage House starting with a Reception with the Filmmaker at 6 p.m. and the Film Screening at 7 p.m. followed by a Q&A with the filmmaker. Free admission and parking.
March 7: Mossville, When Great Trees Fall
Mossville: When Great Trees Fall was edited and directed by award-winning producer Alexander Glustrom.
Mossville is an insightful, moving documentary that follows one man's valiant resistance surrounded by a smoldering, industrial wasteland that has gobbled up Mossville's once bucolic neighborhood. He is cut off from power, supplies, and community. This film sets to expose the links between race and environmental injustice, not just in the U.S. but across the globe.
Visit the Mossville website for more information or to view the trailer.
More information