Poguetry: Songs of the Pogues ft. Spider Stacy & Cait O'Riordan w/ Lost Bayou Ramblers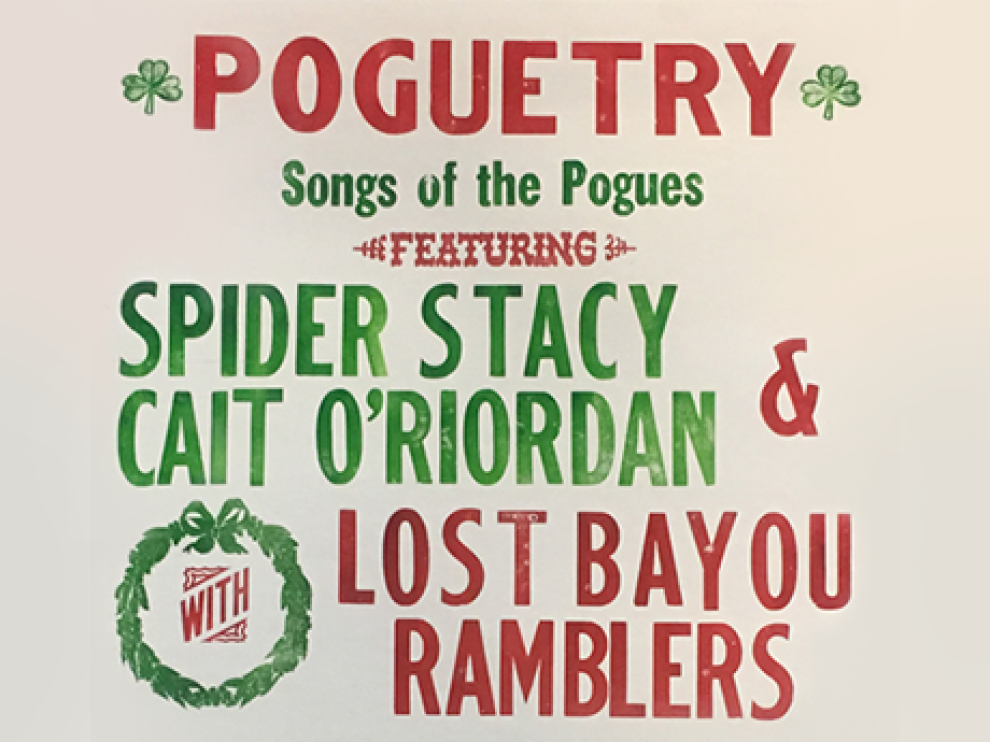 Thursday March 12, 2020 08:00 pm EDT
Cost: $32-$42
The Pogues emerged out of London in the early 1980's, playing an incendiary music that merged punk rock ferocity and Irish lyricism, an intoxicating rush of accordions, banjos and tin whistles driven by a locked tight rocknroll rhythm section that gathered lifelong fans along the way including Tom Waits, Bob Dylan and The Clash's Joe Strummer, who even fronted the band for a while.
The band's original bass player, the fabled Rocky O'Riordan, went her own way shortly after the release of the band's second album but has now reunited with founder member, tin whistle player and sometime singer Spider Stacy in Poguetry, bringing you the songs of the Pogues, backed by Louisiana's own, 2018 Grammy winning Lost Bayou Ramblers, the finest Cajun band on the planet, who add their own inimitable fire and fury to the affray. 
Spider and the Ramblers have been playing together since 2015, and in 2018 added bassist Cait to the mix after they met again at Shane MacGowans 60th birthday celebrations in Dublin that year and he discovered she was living in New York.
More information