POSTPONED: NuSoul ATL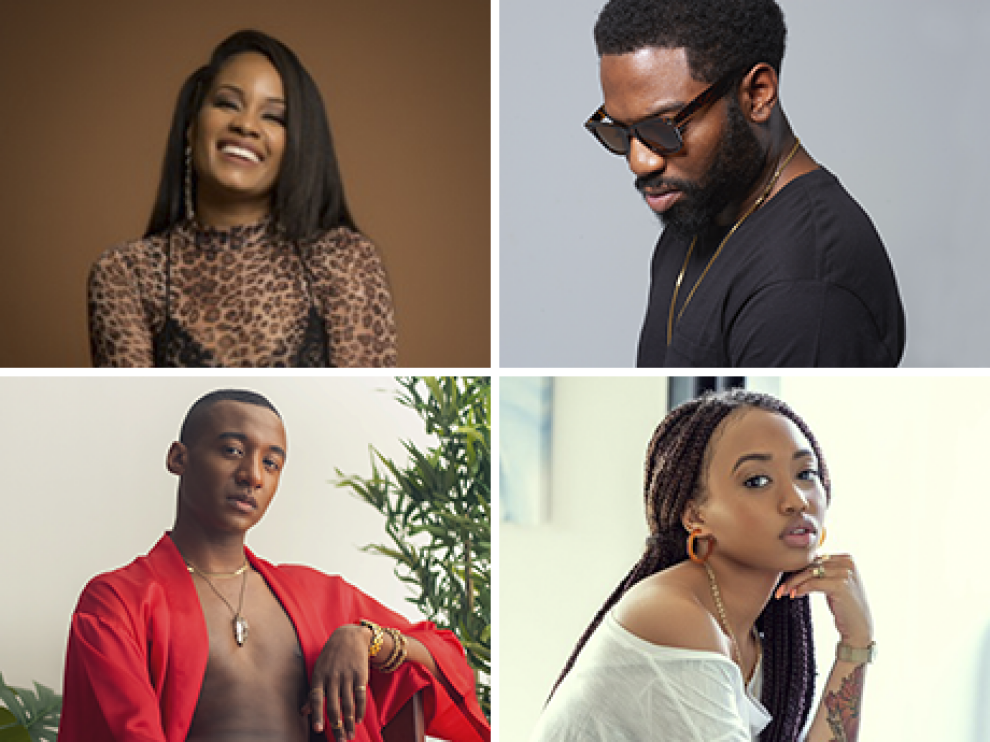 Wednesday March 25, 2020 08:00 pm EDT
Cost: $22-$30
VICTOR JACKSON
Born in Atlanta and raised in College Park, GA, Victor is a graduate of Tri-Cities High School's esteemed VPA Magnet Program. Over the past decade, he has worked with Kandi Burruss, Lil' Wayne, Iggy Azalea, August Alsina, and Jennifer Hudson as a choreographer and creative director. He now splits his time between working with recording artists and serving as a teaching artist with Kenny Leon's True Colors Theatre Company and The Broadway Dreams Foundation. He has appeared on "The Real Housewives of Atlanta", "Braxton Family Values", and in guest starring roles on BET's "The Game" and "Step Up: Highwater" on YouTubeRed. After a seven year hiatus from recording music, Victor released his debut EP, Three Decades, in the summer of 2016 and the buzz single, "Would You Be Mine"  on Valentine's Day 2017. In 2018, the visual for his single, "Lay Over" ,was awarded Best Music Video at the Bronze Lens Film Festival. His latest single, "Venom" is available now on all digital platforms and the visual will be released in the fall.
Dri Jack
Dri Jack might surprise you when you hear her voice coming from her 5'0 frame but you'll quickly be charmed. Born and raised on the Southside of Atlanta, Dri has made a name for herself in the city! After earning a Bachelor's Degree in Music Industry Management from Georgia State University, Dri has had the pleasure to sing background for Dej Loaf, Teyana Taylor and one of the ATL Legends , Tiny from Xscape. Her recently released debut EP, Butterfly, is available on all streaming platforms. Dri Jack is appreciative of the support from her friends and family on this musical journey and she hopes that you'll be along for the ride. IG: @drijackmusic
JK Howells
JK Howells is a singer-songwriter and actor who hails from Meridian, MS. At the tender age of three he started singing publicly in his church choir. After attending a concert and singing on stage with gospel singer, Keith "Wonderboy" Johnson, JK - then six years old, realized the stage was where he was supposed to be.
A move to Atlanta allowed him to continue to cultivate his craft, as he soon developed a passion for acting. JK has appeared in a number of stage productions in and around Atlanta. Most JK made his national television debut on FOX's hit television series, Sleepy Hollow. His talents have taken him sailing on the high seas as a featured artist for Holland America Cruise Line, which allotted him the opportunity to perform on The Soul Train Cruise in February 2013.
JK has worked with Grammy Award winning artists like the legendary jazz great, George Duke, Q Parker of the of the group 112, and Grammy-nominated artist Jonathan Butler. A budding soul star, he has opened and shared stages with music mainstays like Roman GianArthur, Bilal, Floetry and Mali Music.
Mylah
In an industry that looks to box artists into rigid categories, Mylah is one who has always looked to test boundaries. Her music is not just R&B or Soul; not exclusively sexy, trendy or classic - the different genres and aesthetics are meshed together effortlessly by this seasoned performer. Mylah's music reflects her overall personality- cool exterior and deeply passionate underneath. 
No rookie to the game, this Indiana native has been performing and writing since the age of 17. She's worked with such notables as Sean "Diddy" Combs on MTV's Making The Band 3, Brandon "BAM" Hodge and Grammy Award winning producer and songwriter, Bryan-Michael Cox. She has performed at legendary venues, toured the states with soul artist Anthony David, and has done BGV work with Lauryn Hill and Kandi Burruss, to name a few. "Performing is definitely my passion and something that I feel like I need to do, no matter where my life takes me!" 
Choosing to stick with the indie route, Mylah released her third EP, THE PURGE, January 2018, which debuted at #24 on the iTunes R&B chart. She is currently working on a new project set to release in March. Mylah currently has a single on the radio, "Booed Up" with frequent collaborator, Anthony David. The song has amassed almost 2 years of radio play, steady sales & tens of thousands Spotify streams.
"I don't write picture perfect love songs, nor do I have flawless vocals, but the music is a beautifully honest look on love and my life. I don't do cliche, because I'm not that type of girl. Honesty is key." It's that refreshing honesty and ability to tap into different musical vibes that will surely grab listeners' ears and keep Mylah making music for years to come.
JK is currently in the studio working on his full-length debut album. For now, his EP Unpacked gives his fans something special to hold them over. Led by the single "I Do," Unpacked is a bluesy, bass-driven bop with undeniable southern charm and the genuine perspective of a man that is sure of his love while showcasing confidence in his craft.
More information