USER SUBMITTED
Truth & Consequences: a storytelling cabaret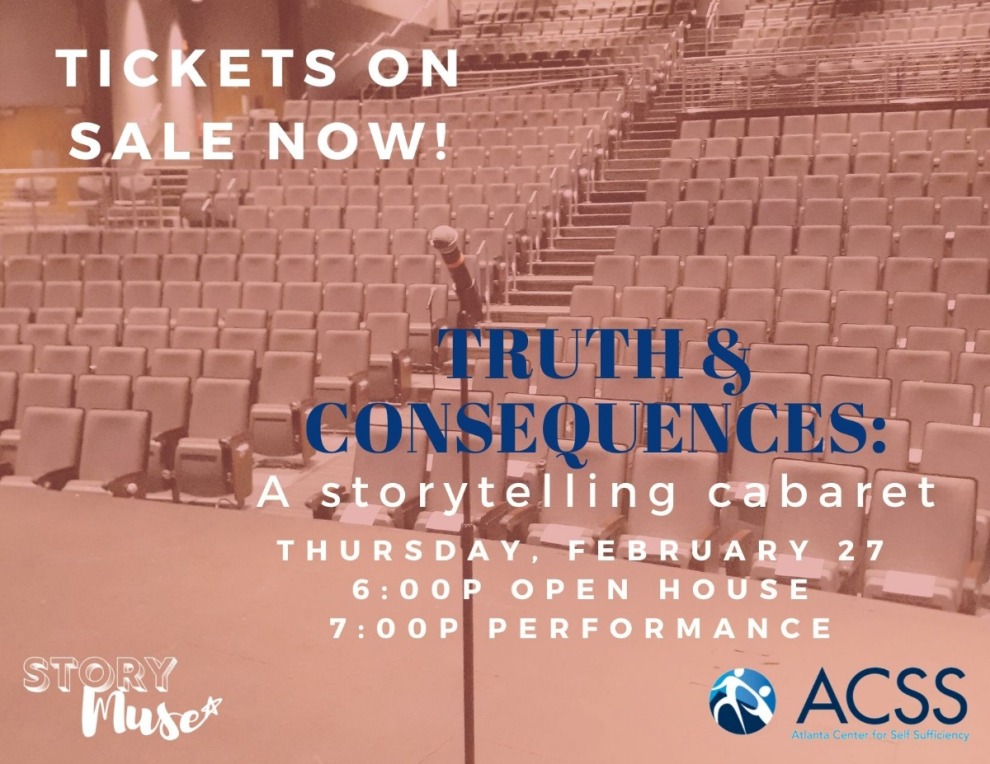 Thursday February 27, 2020 07:00 pm EST
Cost: $10
Categories: storytelling
Truth & Consequences: a storytelling cabaret, Thursday, February 27, will be an evening of stories, powerfully told, about struggle, triumph, and the very real human journeys that make us all uniquely who we are, yet universally connected. This show is produced, curated, and directed in partnership with Shannon M. Turner, Founder & Creative Director of StoryMuse.
Open House & Hors d'oeuvres at 6p.
Show starts at 7p.
This event will be held in Chris 180's beautiful Fuqua Room.
Ticket sales benefit the Atlanta Center for Self Sufficiency (ACSS). This event is sponsored in part by grant funding from Fulton County Arts & Culture.
More information
No venue found