70's Soul Jam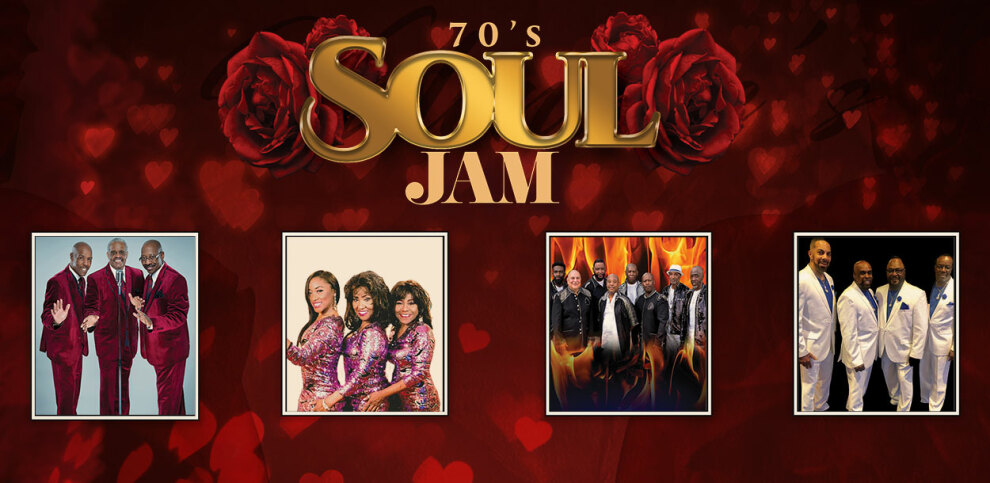 Saturday April 18, 2020 08:00 PM EDT
Cost: $60-$99,
From the venue:
Don't miss 70s Soul Jam featuring The New Stylistics, Emotions, Heatwave, and The Blue Notes.
Russell Thompkins Jr.'s distinctive falsetto was the driving force and backbone of the original Stylistics, earning them, among other awards, seven gold albums and five gold singles, eight platinum albums, four platinum singles and more. Thompkins launched his own group in 2004, the New Stylistics, with the returning Raymond Johnson, plus James Ranton and Jonathan Buckson.
The Emotions are an American Grammy Award–winning soul/R&B vocal group from Chicago, Illinois. The group started out in Gospel but later delved into R&B and Soul. The Emotions were named by VH1 as one of the 18 most influential girl groups of all time.
Heatwave is an international funk/disco band formed in 1975. They are known for their singles "Boogie Nights," "The Groove Line," and "Always and Forever."
The Blue Notes is an American soul and R&B vocal group. One of the most popular Philadelphia soul groups of the 1970s, the group's repertoire includes soul, R&B, doo-wop, and disco.
More information