Event Scheduled
Livestream Introduction to Tantra Half Day Retreat with visiting teacher, Gen Kelsang Tilopa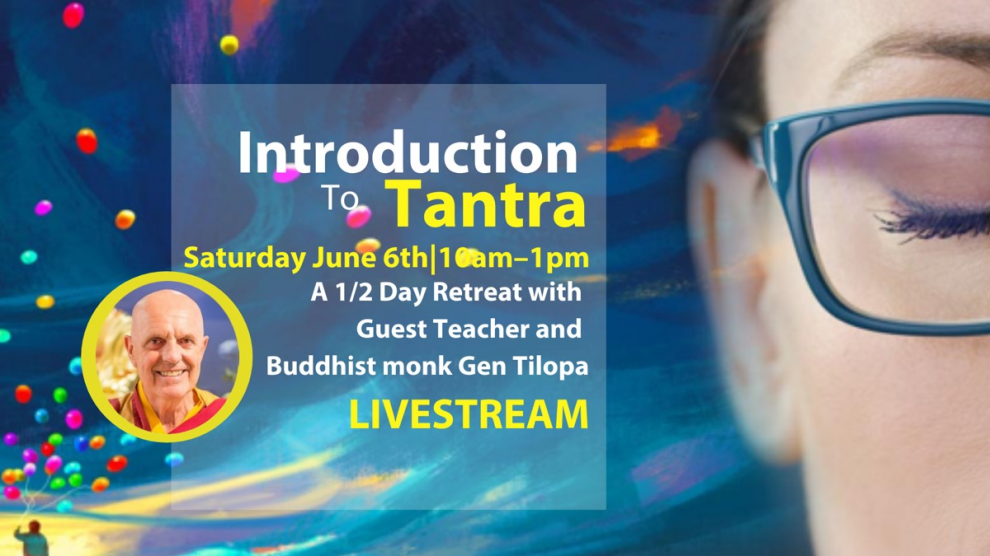 Saturday June 6, 2020 10:00 AM EDT
Cost: $35.00,
USER SUBMITTED
From the venue:
Categories: Wellness, Spirituality, Religion
LIVESTREAM EVENT
The teachings of Tantra, or Secret Mantra, are the most rare and precious within Buddhism. They show us how to open our minds and overcome the limiting views of ourselves, others, and the world around us – our ordinary views that lead to fear, anxiety, and other painful thoughts. Tantra shows how to create an abundance of positive energy and deep wisdom through special meditation techniques, which bring us quickly to enlightenment.
This course consists of practical instructions and guided meditations. Everyone is welcome.
Session 1 | 10-11:15am
Session 2 | 11:45am-1pm
About the Teacher
Gen Kelsang Tilopa, Resident Teacher at KMC North Carolina, is a fully ordained monk for more than 20 years and close disciple and student of Venerable Geshe Kelsang Gyatso Rinpoche.
More information