Event Scheduled
Virtual Weekly Workshop: Meditation & Modern Buddhism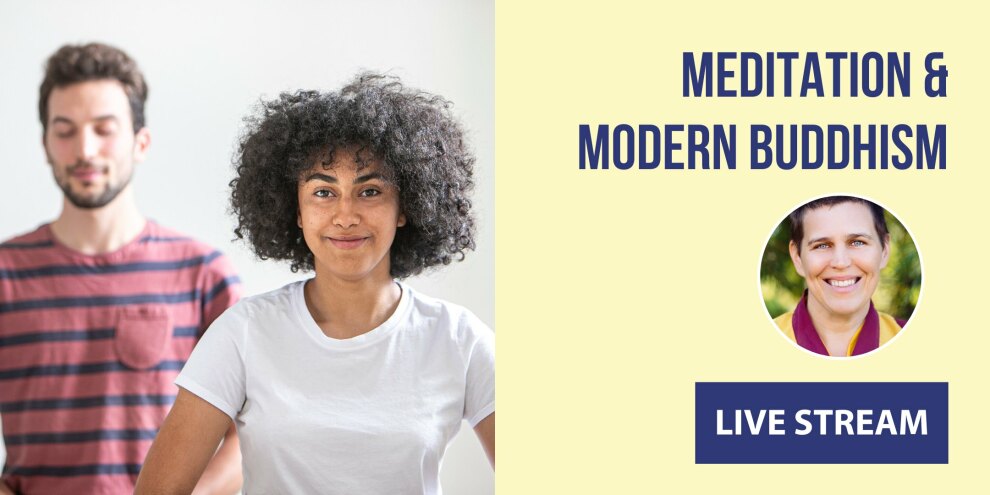 Monday July 6, 2020 12:00 AM EDT
Cost: $12,
From the venue:
Practical talks, guided meditation and discussion. Everyone is welcome!
What to Expect at a Class
Our Monday evening meditation class begins with some traditional Buddhist prayers and guided meditation, followed by a talk on a certain topic (listed below), then discussion and Q and A, and ends with another guided meditation. No experience is necessary - drop in at any point.
 Monday night classes are now available to be viewed for 1 week after the class is held. If you can't make Monday night at 7:30 PM but still want to join in, just register below as usual. Be sure to register for the webinar once you receive payment confirmation and you will automatically receive the link for the replay once class has finished.


$12/class, FREE for members.
Class Topics
Learn how to integrate Buddhist teachings and meditation into daily life so that you can apply a peaceful mind, wisdom and a good heart in every situation. 
Based on the book The New Meditation Handbook by Geshe Kelsang Gyatso.

July 6 | The Illusion of Self
July 13 | Emptiness in Everyday Life
July 20 | Relying Upon a Spiritual Guide
July 27 | What is My Mind? Where is My Mind?
August 3 | Experiencing a Blue Sky Mind
August 10 | A Generous Heart: The Perfection of Giving
August 17 | An Ethical Life: The Perfection of Moral Discipline
August 24: Freedom from Anger: The Perfection of Patience
More information