Event Scheduled
Puppet Shop Skills: Measure Twice, Cut Once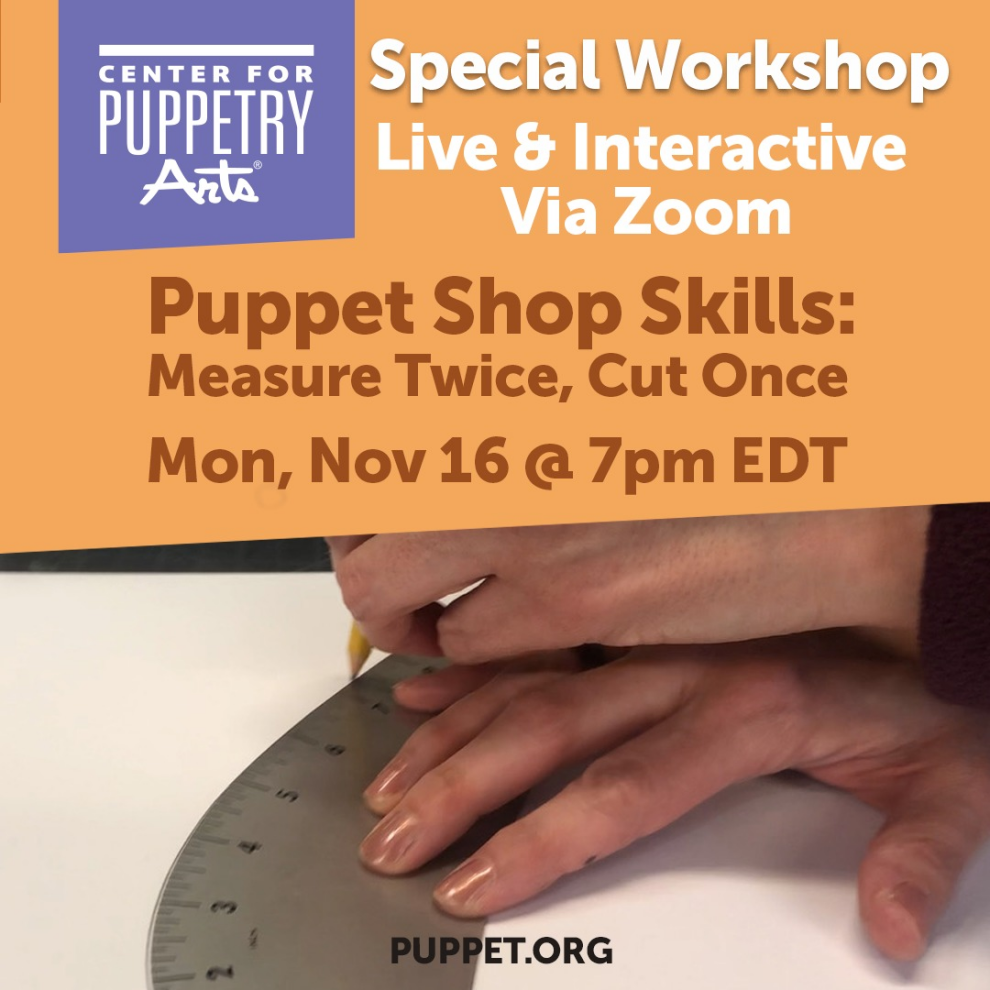 Monday November 16, 2020 07:00 PM EST
Cost: $10-$15,
USER SUBMITTED
From the venue:
Categories: Workshop
Does your puppet measure up or need to be cut down to size? How do you decide which cutting tool will work for your project?
This live workshop with Center for Puppetry Arts Puppet Shop Manager, Carole D'Agostino, will show you how to save money on expensive material and make the best use of those specialized scissors. Not sure what tools you need? We'll cover that, too!
By the end of this class, you'll know exactly where to save and spend, plus some clever tricks to create the puppets you love.
More information