Event Scheduled
Wonder Woman 1984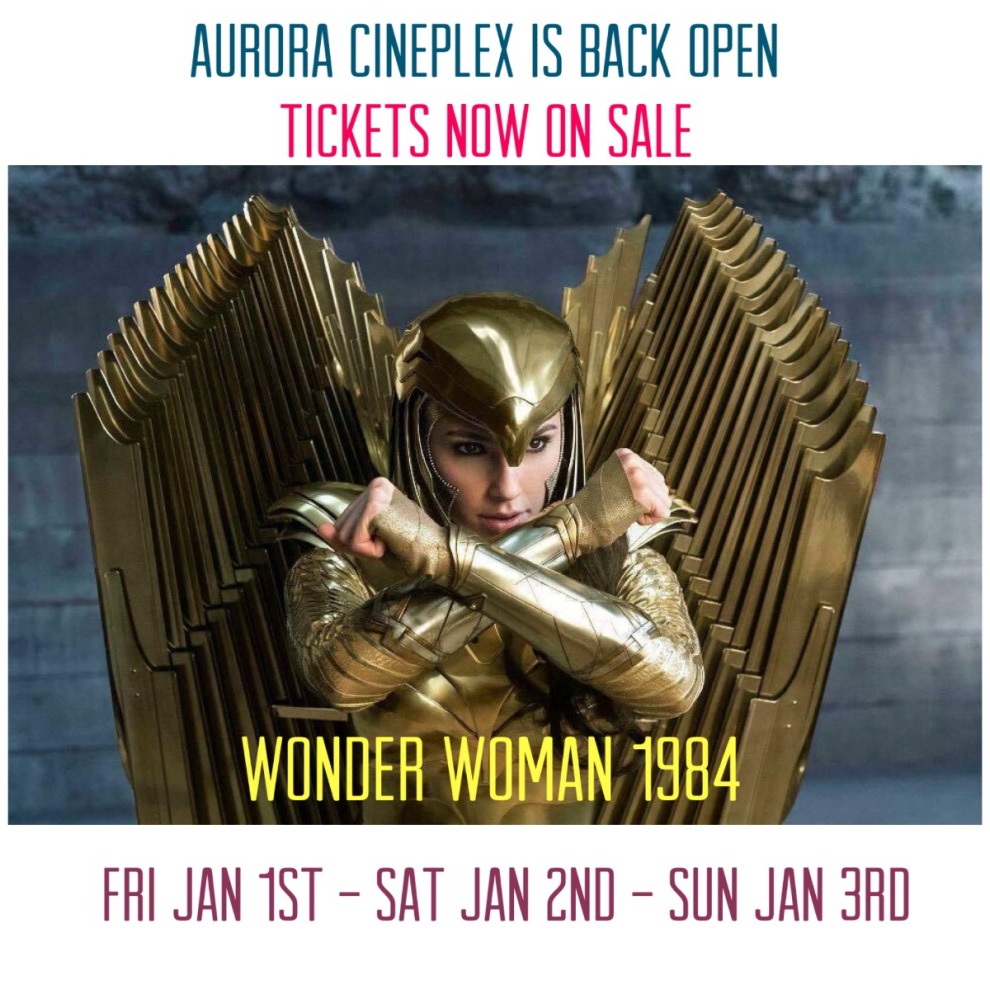 Friday January 1, 2021 12:00 AM EST
Cost: $6.50-$10,
USER SUBMITTED
From the venue:
Categories: Movies, Cinema, Film, Entertainment, Mini Golf
Aurora Cineplex is BACK OPEN on New Year's Weekend ! Movies are Back!
We are open playing movies this Friday Jan 1st, Saturday Jan 2nd, Sunday Jan 3rd!
WONDER WOMAN 1984 plays on the big screen here at Aurora Cineplex .
TICKETS ON SALE AT:
https://www.fandango.com/aurora-cineplex-aawea/theater-page
Wonder Woman 1984 SHOWTIMES:
Fri Jan 1st: 12:30pm / 1:50pm / 3:05pm / 4:20pm / 5:40pm / 6:55pm/ 8:10pm / 9:30pm
Sat Jan 2nd: 10:00am/ 11:15am/ 12:30pm / 1:50pm / 3:05pm / 4:20pm / 5:40pm / 6:55pm 8:10pm / 9:30pm
Sun Jan 3rd: 10:00am / 11:15am / 12:30pm / 1:50pm / 3:05pm / 4:20pm / 5:40pm / 6:55pm
Location: Area 51: Aurora Cineplex and The Fringe Miniature Golf
5100 Commerce Parkway
Roswell, GA 30076
ph: 770-518-0977
www.a51fun.com
www.auroracineplex.com
We offer Movies, Mini Golf, and Grab-n-Go Concession Items !
12-10 Fri / 10-10 Sat/ 10-8 Sun
More information