Event Scheduled
USER SUBMITTED
Kabbalah of the Future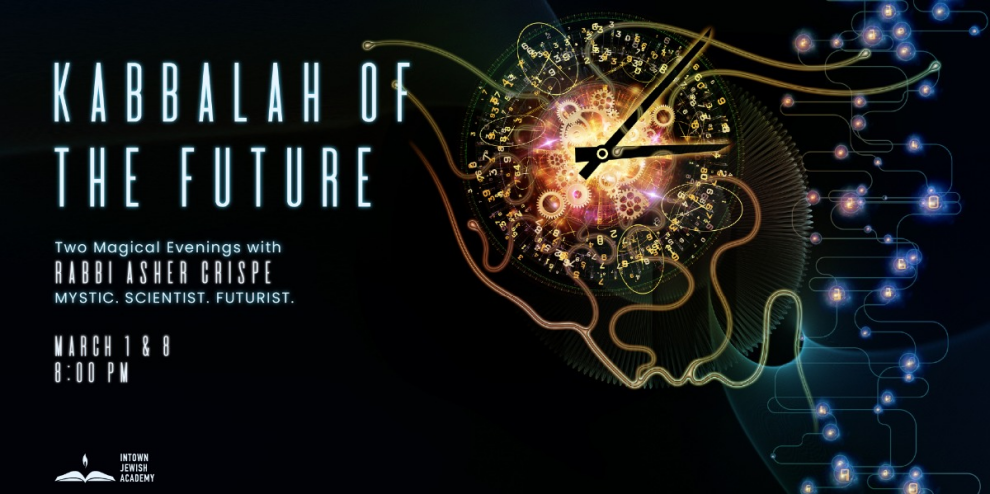 Monday March 8, 2021 08:00 pm EST
Cost: $25
Categories: Educational
Kabbalah of the Future
Two Magical Evenings with Rabbi Asher Crispe
Mystic. Scientist. Futurist.
Two Monday Evenings
March 1 & 8 | 8:00 pm
Join us for two mind-expanding sessions with renowned mystic and futurist Rabbi Asher Crispe. Explore the outer limits of bleeding-edge science and its convergence with Jewish and Kabbalistic thought.
Session 1
Anytime, Anywhere
Jewish Insights into Time Travel and Teleportation
Session 2
The Body 2.0
The End of Aging and Radical Life Extension
Series Fee $25
Sponsorship Opportunities Available
Please note this is an online event.
Login access will be given upon registration.
intownjewishacademy.org/future
More information