See our guide to COVID-19 in Atlanta (this page last updated )

Event Scheduled
Atlanta Track Club Virtual Club Night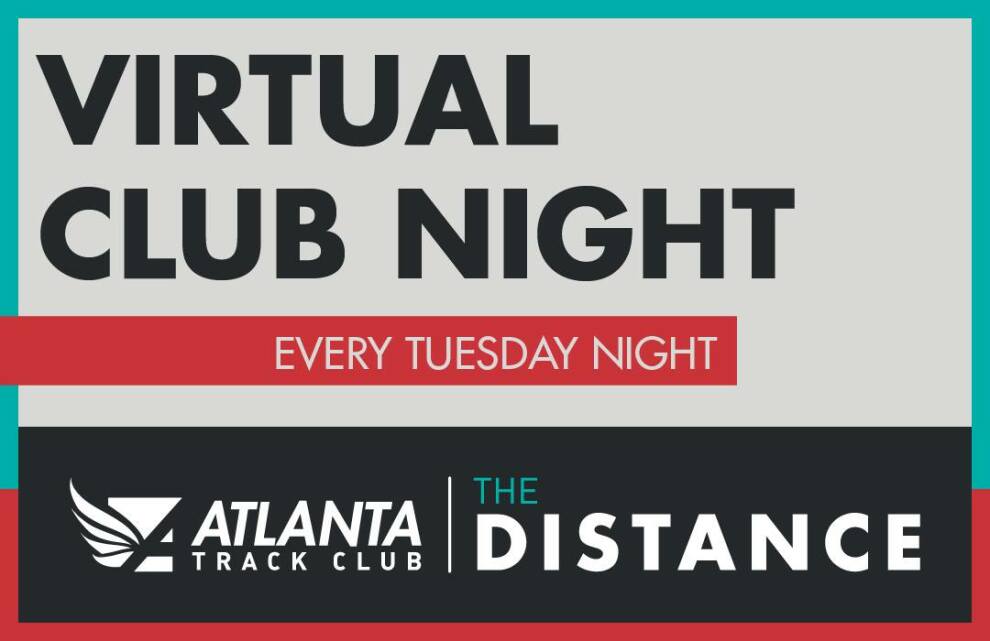 Tuesday March 2, 2021 06:30 pm EST
Cost: Free
No frills, no cost, just workouts: Club Night is BACK!
Based on Club Nights found throughout Europe, Atlanta Track Club's latest initiative will provide a welcoming environment for members to get in a quality workout together. Each week, the Club will provide a workout of the week (to be posted here). Members can complete the workout virtually and let us know how it goes.
In 2020, we're getting set for the Olympic year by following 2016 Olympian Rob Mullett's log from his training leading up to the Rio Games. Come on out and train like an Olympic athlete at your own pace.
Anyone can join and run or walk hard at any pace.
More information