Event Scheduled
USER SUBMITTED
Portfolio 2021 Atlanta Photography Group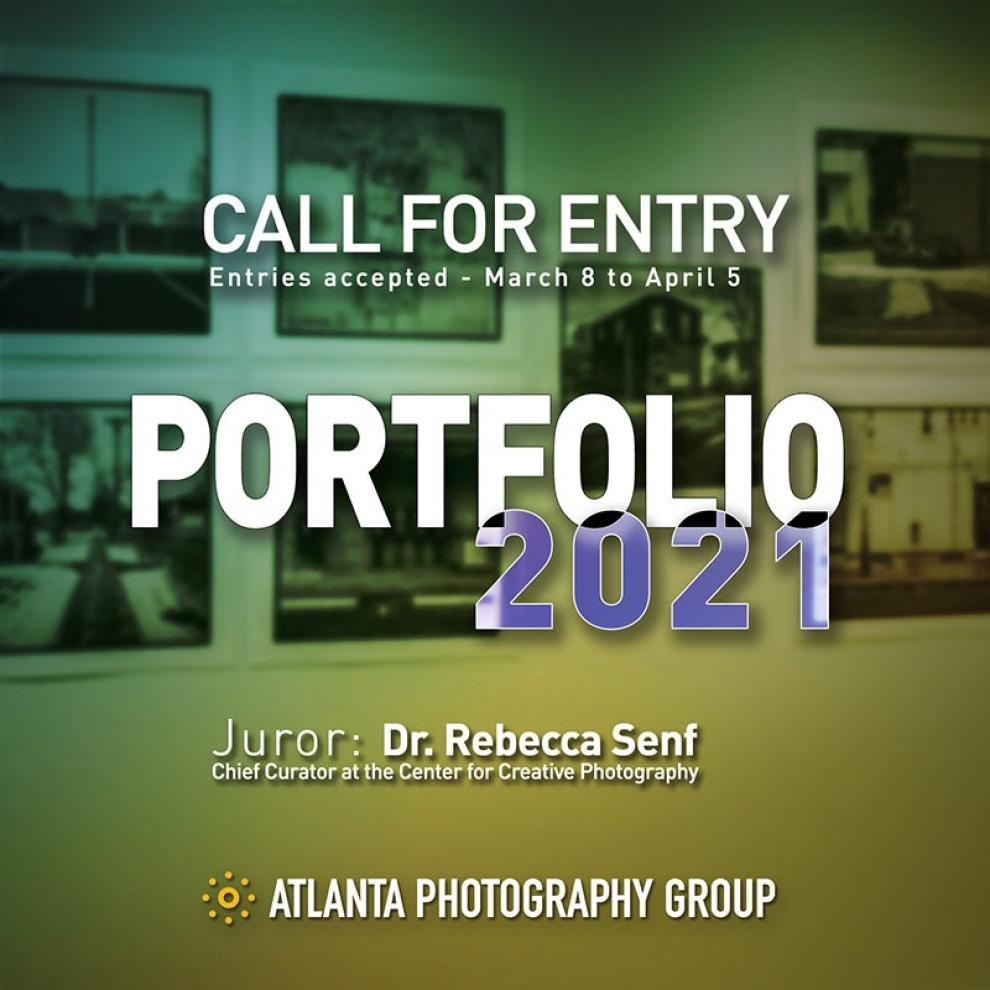 Thursday April 8, 2021 08:00 am EDT
Cost: No Cover
Call for Entry, Portfolio 2021
Atlanta Photography Group (APG) invites photographers, worldwide, to enter images using any photographic process for our upcoming juried exhibition, Portfolio 2021. This exhibition features strong, cohesive bodies of work.
Dr. Rebecca Senf, Chief Curator at the Center for Creative Photography, Tucson, AZ, joins APG as the Juror for "Portfolio 2021". Dr. Senf will select photographic works from up to 8 artists for the exhibition. All exhibiting artists are be eligible for the 2021 APG/ Museum Purchase Award of $2500.00, which is slated for placement into the High Museum's permanent collection.
For more information about Portfolio 2021 or the Atlanta Photography Group (APG) go to https://www.atlantaphotographygroup.org/events.
More information