See our guide to COVID-19 in Atlanta (this page last updated )

Event Scheduled
Robert Strauss | John Marshall: The Final Founder Virtual Event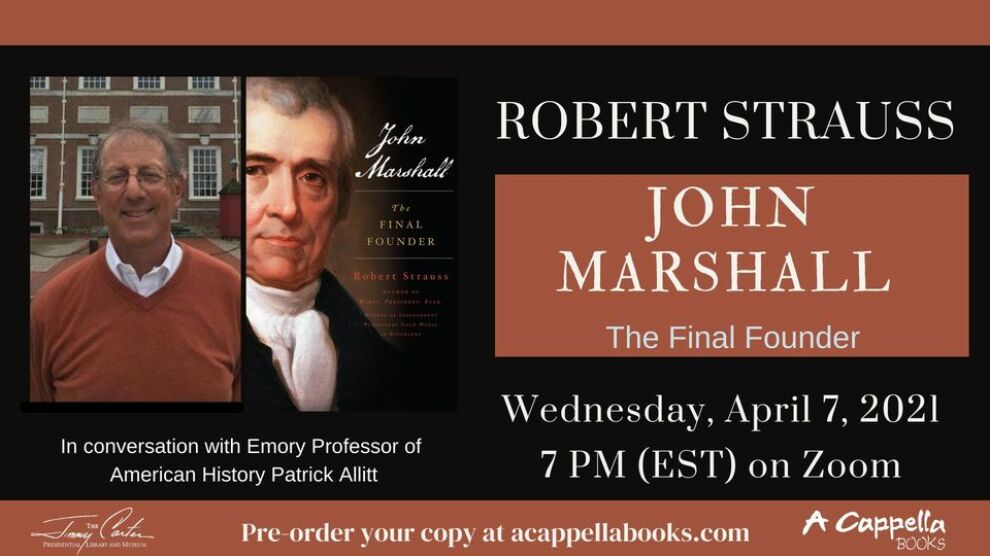 Wednesday April 7, 2021 07:00 pm EDT
Cost: Free
From the venue:
Eighteenth- and 19th-century contemporaries believed John Marshall to be, if not the equal of George Washington and Benjamin Franklin, at least very close to that pantheon. In his new book, journalist and historian Robert Strauss recounts how the Chief Justice acted as the glue that held the union together after the original founding days.
The Jimmy Carter Presidential Library and A Cappella Books welcome the author for a virtual discussion of "John Marshall: The Final Founder," on Wednesday, April 7, at 7 PM (EST). Strauss will appear in conversation with Emory Professor of American History, Patrick N. Allitt.
This event is free and open to the public. Join the event via the Zoom link.
More information