Event Scheduled
Summer Family Flicks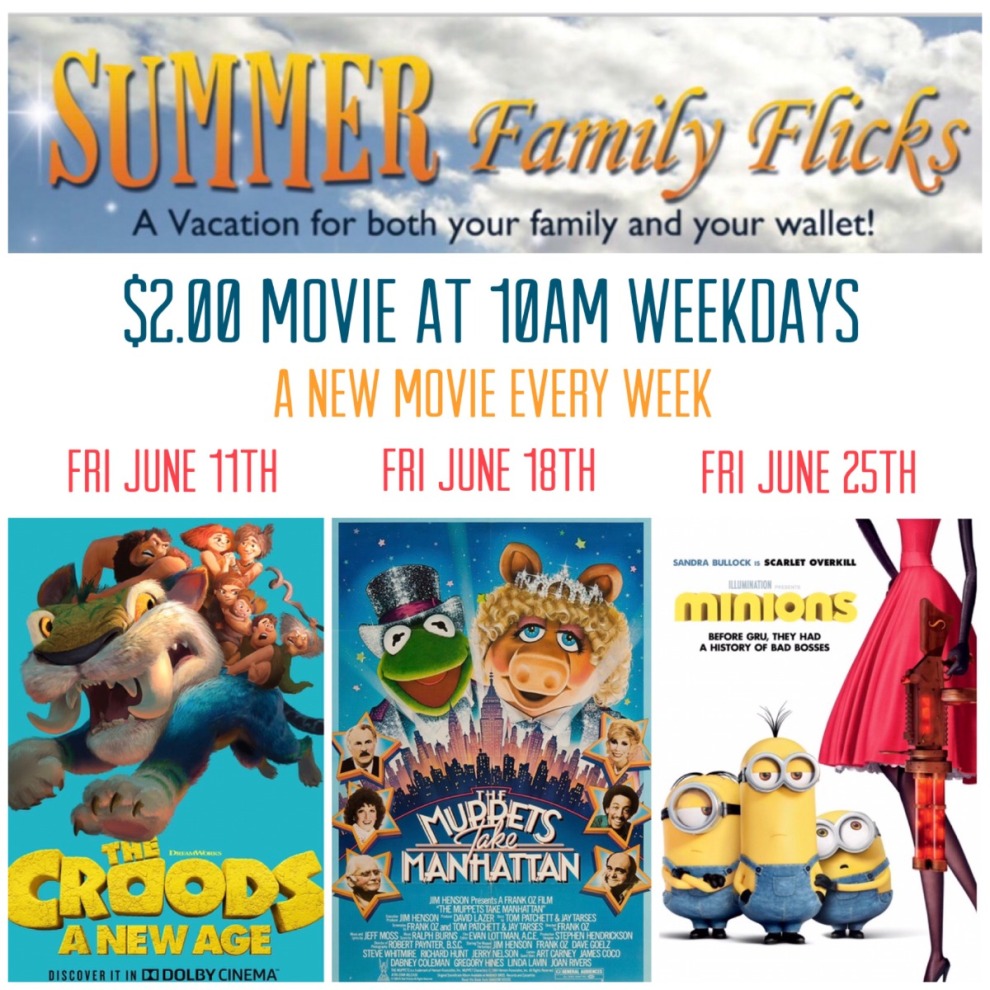 Monday June 14, 2021 12:00 AM EDT
Cost: $2,
USER SUBMITTED
From the venue:
Categories: Kids, Family, Children, Cinema, Film, Movies
Our SUMMER FAMILY FLICKS are Back at Aurora Cineplex this Summer!
$2.00 Morning Movies at 10am Weekdays!
A new movie opens each Friday, then plays again the following Monday through Thursday. Each film starts at 10am.
THE CROODS 2: A NEW AGE (PG)--Plays Mon 6/14-Thur 6/17
MUPPETS TAKE MANHATTAN (G)--Opens Fri 6/18 week
MINIONS (PG)--Opens Fri 6/25 week
ABOMINABLE (PG)--Opens Fri 7/02 week
PLANET 51 (PG)--Opens Fri 7/09 week
CURIOUS GEORGE (G)--Opens Fri 7/16 week
SECRET LIFE OF PETS 2( PG)--Opens Fri 7/23 week
THE TALE OF DESPEREAUX (G)--Opens Fri 7/30 week
FOR ALL OUR MOVIES and Tickets: https://www.fandango.com/aurora-cineplex-aawea/theater-page
Area 51: Aurora Cineplex and The Fringe Miniature Golf
5100 Commerce Parkway, Roswell, GA 30076
ph: 770-518-0977
www.a51fun.com
www.auroracineplex.com
New Summer Hours: 10am-10pm DailyMovies and Mini Golfas of May 28th.
More information