>>

archives

>>

FATlanta Boutique Burlesque Festival 2022
FATlanta Boutique Burlesque Festival 2022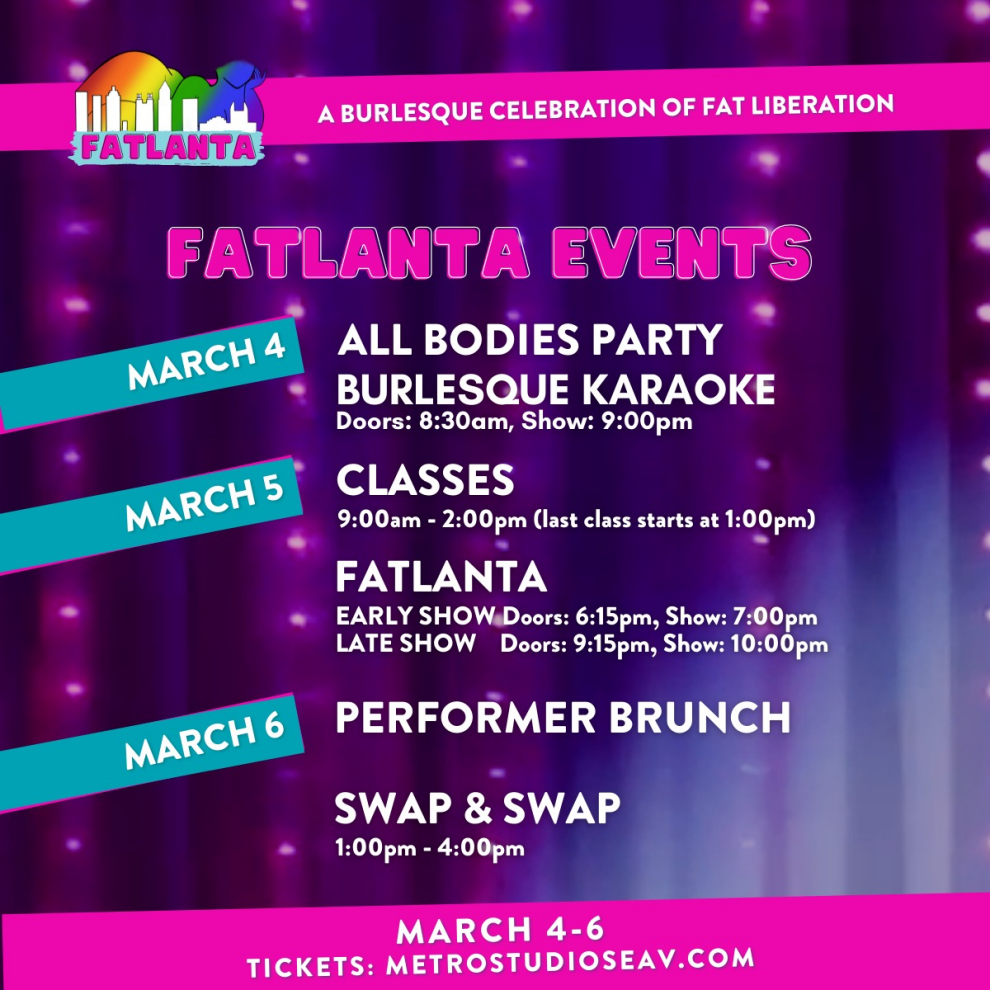 Thursday March 3, 2022 07:00 PM EST
Cost: $10-$50
USER SUBMITTED
From the venue:
Categories: Burlesque/Cabaret
Established Atlanta Burlesque show producers and teachers, Oodles of Troodles and Roula Roulette in partnership with Metropolitan Studios present FATlanta: A Burlesque Celebration of Fat Liberation! This unique boutique festival showcases and celebrates and centers bodies that are otherwise absent from many shows, FATlanta shares some of the best plus size talent available in the burlesque industry.
Events:
- All Bodies Burlesque Karaoke
- FATlanta Early and Late Burlesque Shows
- Classes and Workshops
- Swap and Shop
- Performer Brunch
Featured Performers:
Mx. Pucks A'Plenty and Jezebelle Express
Emcee: Rhoda Dairyheir
Performers from across the US include: Beary Manatease, Queen of Hearts, Harpy L'Amour, Edith Meowt, Ebony Delight, Perpetua Bold, Catty Wompass, Obsidian, Crystal Black, Della-Kate Flower, Clementine Grinds, Tupelo Honey and Vida LaKitt!
More information