Event Scheduled
Aesop's Fantabulous Fables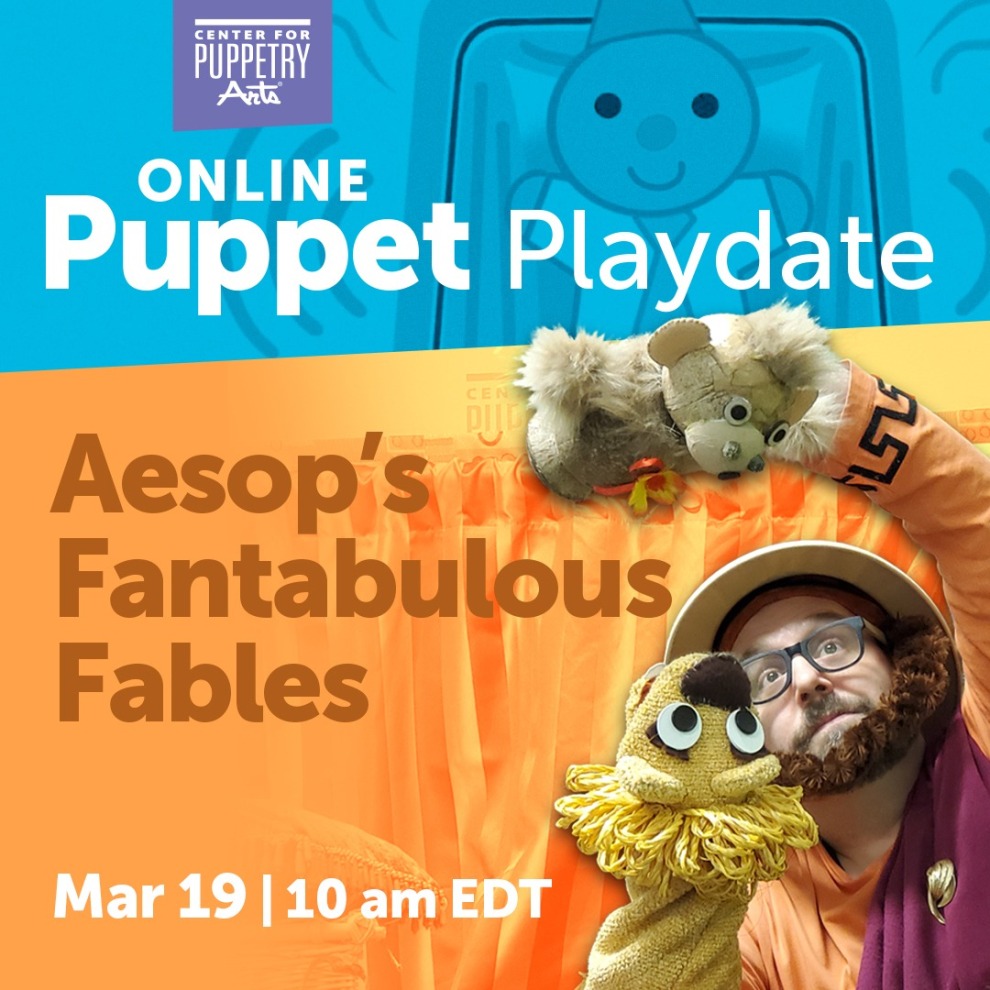 Saturday March 19, 2022 09:00 AM EDT
Cost: $6-$8,
USER SUBMITTED
From the venue:
Categories: Museum, Arts, Theatre
Classic Tales Told in Fabulous Fashion
PRESENTED FOR INDIVIDUALS AND FAMILIES VIA ZOOM
Travel back to Ancient Greece with Aesop as the legendary storyteller shares some of the fables that made him famous – and fantabulous! Aesop and his puppet sidekick, Cecil the Lion, present three classic tales that are as full of laughs as they are of lessons: The Lion and the Mouse, The Boy Who Cried Wolf, and The Tortoise & the Hare. The audience is encouraged to engage with Aesop in these essential messages of kindness, truthfulness, and determination.

Jeffery Zwartjes, Digital Learning Creative Lead at the Center for Puppetry Arts, will introduce and perform the show and then participate in an interactive Q&A immediately following the performance.
Tickets must be purchased at least 1 hour prior to show start time.
More information