Event Scheduled
Alaska
Thursday October 27, 2022 07:00 PM EDT
Cost: $20 ADV,

CL RECOMMENDS
CL Critic Mattew Warhol Recommends: Celebrate Atlanta pride with one of drag's most electric superstars. It is hard to stand out in a room full of the best drag queens in the country. Everyone is so well put together, perfectly manicured both in appearance and branding. But when Alaska Thunderfuck 5000 walked into Ru Paul's Drag Race All Stars season two, it was clear she was the one to beat. And nobody beat her. She was the funniest, the most fashionable, the most iconic. First appearing in the fifth season of Drag Race, Alaska was instantly a fan favorite thanks to her incredible sense of humor. A runner up in that season, she became a supernova in the world of drag after taking home the crown on All Stars season two. A mixture of old Hollywood and Paris Hilton, Alaska parodies the rich and famous while being a star in her own right. She is glamour and white trash wrapped in beautiful, ironic bow. — MW
From the venue:
Justin Andrew Honard is an American drag queen and recording artist known by the stage name Alaska Thunderfuck 5000, primarily known mononymously as Alaska, from Erie, Pennsylvania.
More information
Featuring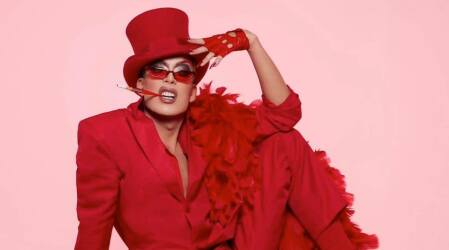 Bio A bizarre cosmic collision propelled Alaska Thunderfuck 5000 to Earth in March 1966… and on to the fifth season of Logo TV's RuPaul's Drag Race in January 2013. Still radioactive, no one knows who or what she is yet, but no one cares, as long as she never returns to her native planet. Her age ... |
more...
Bio
TAYLOR ALXNDR (they/she) is a DIY musician, drag performer, and community organizer based in Atlanta, GA. Raised in the rural edges of the metro area, ALXNDR has been creating in and captivating Atlanta and beyond since 2011.
ALXNDR is the co-founder and current executive director of Southern... |
more...