Event Scheduled
Tedeschi Trucks Band, Los Lobos, Gabe Dixon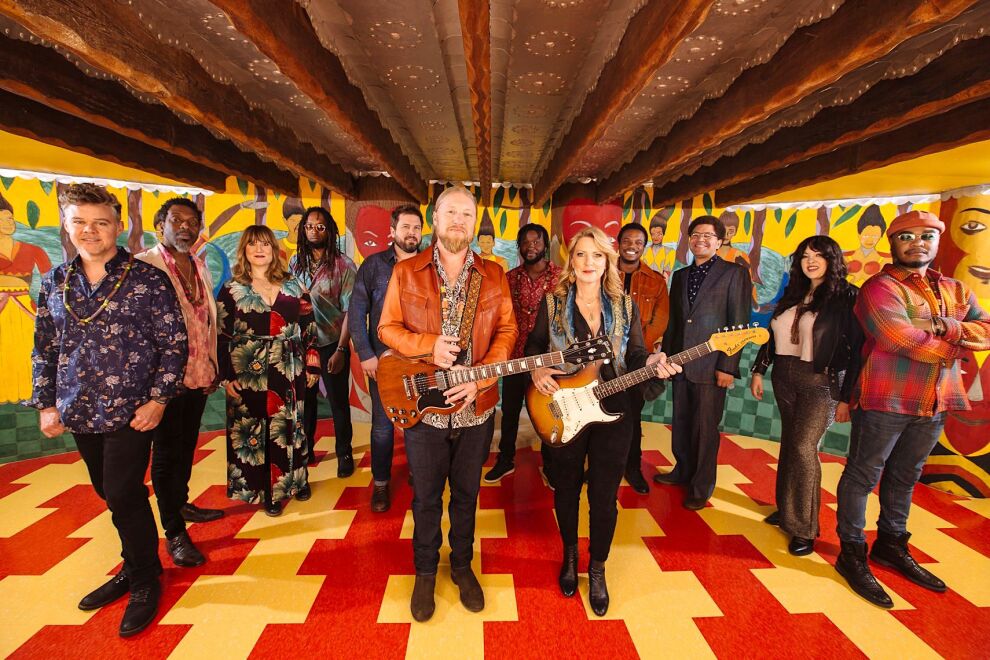 SOUL SEARCHING: Susan Tedeschi and Derek Trucks feature music from four (!) new albums when they return to the Fox Theater on July 15th and 16th.
Saturday July 16, 2022 07:30 PM EDT
Cost: $29-$150,

CL RECOMMENDS
CL Critic Hal Horowitz Recommends: This sprawling 12 piece blues and soul juggernaut missed their usual Fox Theater residency the past few years due to the pandemic. They return in a big way with not one, but four new albums of fresh original material. Tedeschi's gutsy voice gets better with age and ex-Allman Brother Trucks' slithering guitar work is just as distinctive. The horns and backing vocals tighten it all down and the openers, who will likely all return for a closing jam, bring it home. — HH
From the venue:
The Tedeschi Trucks Band (/təˈdɛski/) is an American blues and blues rock group based in Jacksonville, Florida. 
Formed in 2010, the band is led by married couple Susan Tedeschi and Derek Trucks
. Their debut album, Revelator (2011), won the 2012 Grammy Award for Best Blues Album.
More information