Event Scheduled
Real Friends & With Confidence
Friday October 14, 2022 06:00 PM EDT
Cost: $24 ADV,
USER SUBMITTED
From the venue:
Pop punk bands Real Friends & With Confidence will perform live at The Masquerade on Fri, Oct 14 at 6:00pm.
Tickets available @ https://zwd.short.gy/Friends
More information
Featuring
Bio For as much as the world has changed since Real Friends first emerged in 2010, the band's mission hasn't. The Illinois quintet continue to bleed without apology and write songs that make it okay to feel everything: the ups, the downs, and anything else in between. Rather than shy away from... |
more...
Bio Better Off, the debut LP from Seattle rock outfit The Home Team, was released in 2018 on Revival Recordings. Produced by Casey Bates (Portugal. The Man, Pierce the Veil, Emarosa), their first LP mixed nostalgic early 00s pop-punk with darker and reflective elements. Their relentless DIY work e... |
more...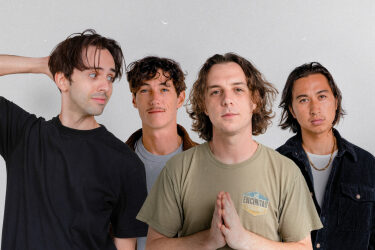 Bio Growing up in the early 90's & 2000's pop punk/ pop rock scene, for Taylor Acorn it was never a phase. Hailing from the small North Central Pennsylvania town of Wellsboro, Taylor had always dreamed of a career in music and in 2014, dropped out of Kutztown University to pursue just that, settin... |
more...