Event Scheduled
The Legendary Pink Dots
Friday November 4, 2022 07:00 PM EDT
Cost: $22.50 ADV,
From the venue:
Purgatory More information
Featuring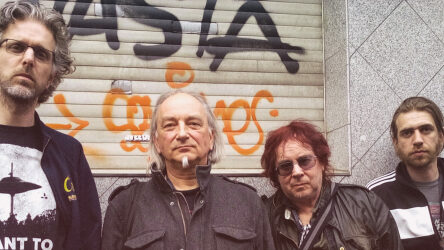 Bio The Legendary Pink Dots (LPD) are an Anglo-Dutch experimental rock band formed in London in August 1980. In 1984, the band moved to Amsterdam, playing with rotating musicians and having, as core members, singer/songwriter/keyboardist Edward Ka-Spel and keyboardist Phil Knight. As of 2012, the ... |
more...
Bio Randall Frazier has been performing solo and in various band incarnations as Orbit Service since the 1990s, releasing no less than 5 brilliant moody albums since 2001. With beginnings in dark psych rock tempered by contemporary influences from Slint to Palace Brothers, the Orbit Service sound ... |
more...