Event Scheduled
Sad Park, Carly Cosgrove
Tuesday October 18, 2022 07:00 PM EDT
Cost: $16.00(price),
From the venue:
SAD PARK / CARLY COSGROVE w/ Why Not More information
Featuring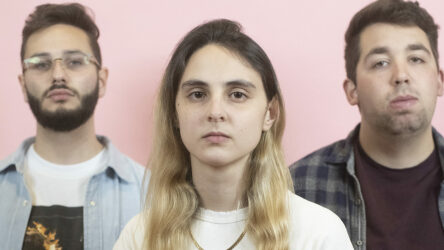 Bio I know what you're thinking… "he doesn't know what I'm thinking." see I got it right, didn't I?… Anyway, hello, my name is Dom, and Cool Cool Cool (Coolx3 for short) is my project. I'm not going to try to make up some crazy story on how I decided to create this project because it's as simple a... |
more...
Bio Why Not is a genre-bending indie rock band from Minneapolis, MN. Formed in 2015, high schoolers Henry, Isaac, and Josh originally planned for the project to become a progressive metal band. The group was quickly influenced by the Twin Cities DIY community, and thus began their experimentation ... |
more...