Event Scheduled
Jean Dawson
Tuesday October 25, 2022 07:00 PM EDT
Cost: $25 ADV,
From the venue:
Hell at The Masquerade More information
Featuring
Bio Jean Dawson is a leader amongst a newly-born generation of kids straddling multiple cultures and worlds, operating comfortably within their own skin. His music serves as a score for the life-and-times of kids like him (us). His one-of-a-kind sound and impact on the current music landscape have... |
more...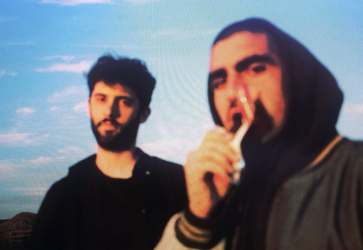 Bio Los Angeles duo Junior Varsity just wants to feel something. The world can seem cold and unfeeling—now more than ever—which makes real emotion stand out amid the gray. That's why Greg Varteresian and Zach Michel started Junior Varsity in 2019, and it's a mission that they've held to as they've... |
more...