Event Scheduled
Sunset Sessions Finale with The Nude Party, The Mammoths, & Pearl Charles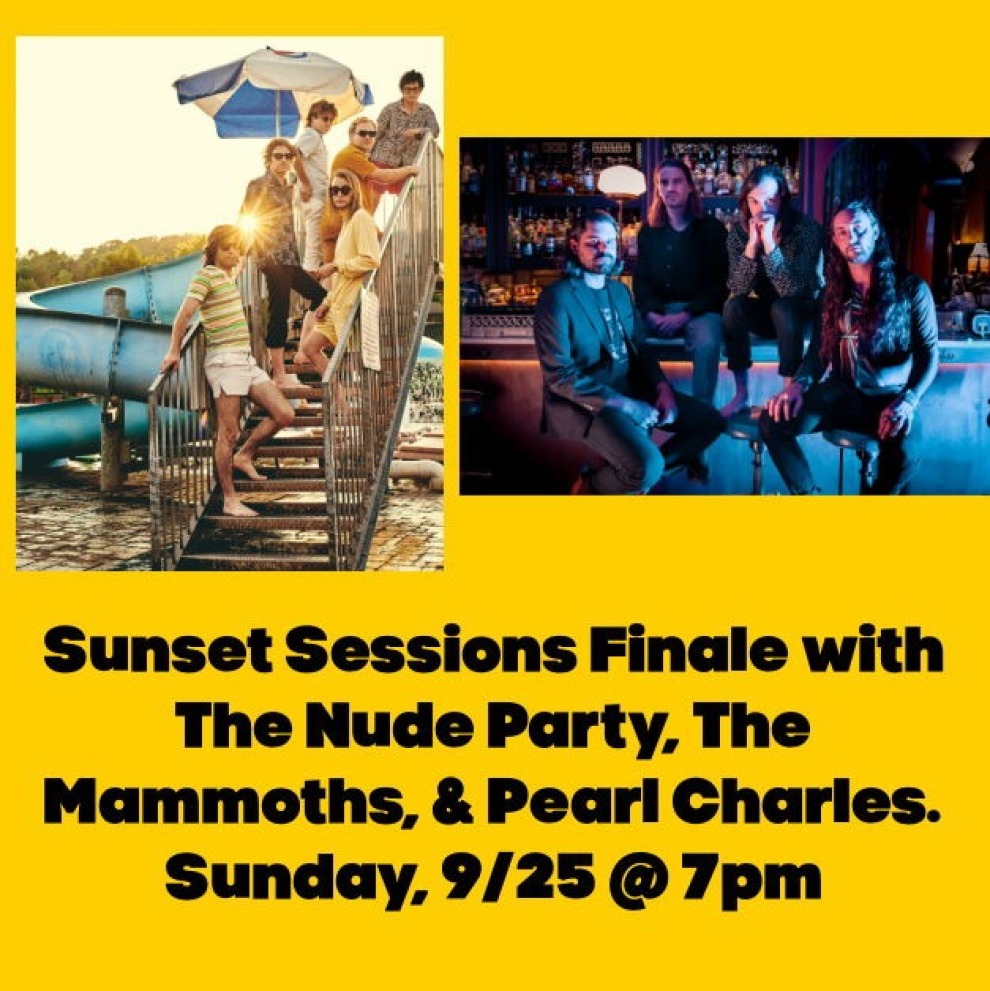 Sunday September 25, 2022 07:00 PM EDT
Cost: Free,
USER SUBMITTED
From the venue:
Sunset Sessions Season Final with The Nude Party, The Mammoths, & Pearl Charles
Take advantage of Park Taverns' last FREE concert of the 2022 Season. Enjoy drink specials, live art by Dan Curran Art, and more. To learn more about the bands, read below. The Nude PartyFormed in a North Carolina dormitory in 2012, The Nude Party celebrates the clanging rock of the '60s while blending modern elements that have made them beloved by fans of all ages.
The MammothsThe Mammoths, from garage rock to sophisticated blues-funk, and constant experimentation has allowed each member of the group to always stay true to their roots.
More information