Event Scheduled
Puppetry NOW Panel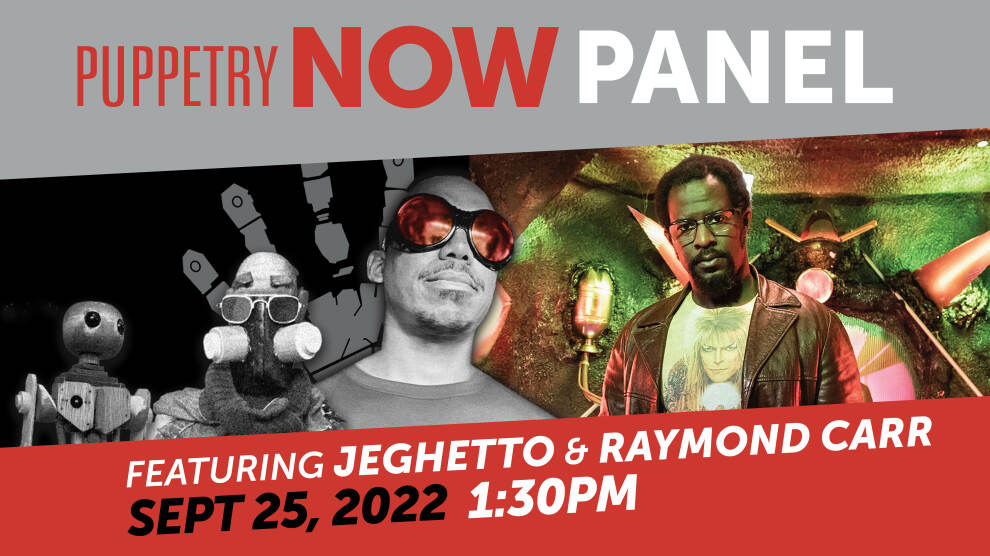 Sunday September 25, 2022 01:30 PM EDT
Cost: $16.00 ,
From the venue:
18+ Artist Panel
Join us for an afternoon chat with artists Tarish Pipkins, known as Jeghetto, and Raymond Carr as they discuss their creative process and art. Then, check out their work in our Special Exhibit Gallery and Love Family Atrium display.
This program is part of our Puppetry NOW initiative. Puppetry NOW turns the museum's focus to the art of our time and artists with limited representation in our historical collections. Through an annual solo exhibition and collecting efforts, the initiative provides space and support to puppeteers and artists of color, while also increasing the museum's connection to the current state of the art form. The first year of this series has spotlighted artist and master of puppetry Tarish Pipkins, also known as Jeghetto.
About Tarish Pipkins (aka Jeghetto): Pipkins' style of puppet building and performing is deeply influenced by sci-fi and hip-hop. His work is inspired by the innovation and activism of hip-hop culture, plus the imagination of the science fiction writer.
About Raymond Carr: Our newest Love Family Atrium Pop-Up Display features pieces made by local artist Raymond Carr and his company Ninja Puppet Productions. Founded by Carr, Ninja Puppet Productions has produced dozens of independent films, theater pieces, and installations over the last twenty years.
More information