Event Scheduled
Hops & Flow Beer Yoga At Eventide Brewing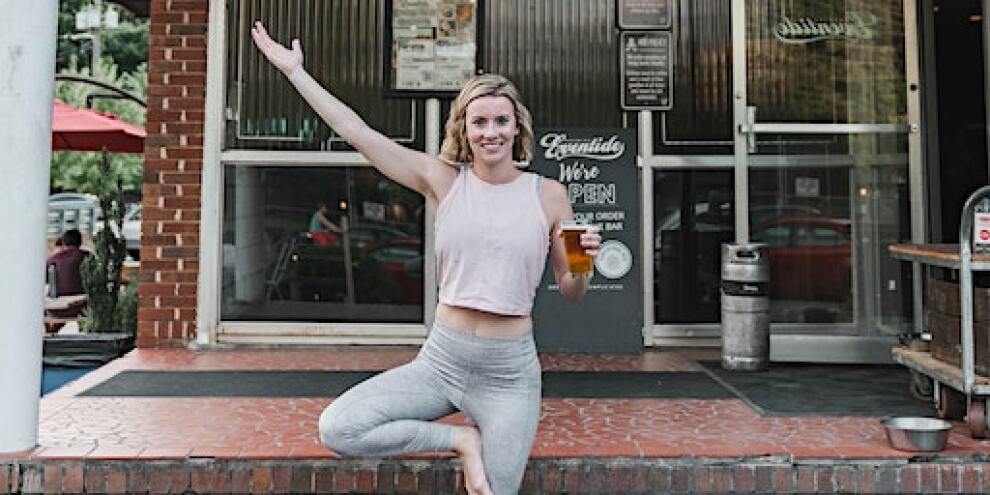 Friday October 28, 2022 10:00 PM EDT
Cost: $15.00 ,
From the venue:
Hops & Flow Beer Yoga at Eventide Brewing!
About this event
Join us at Eventide Brewing every first Saturday of the month for an all-levels yoga class while enjoying a tasty beer!
This 60-minute class is $15 and includes your yoga class and first beverage! Please bring your mat, a towel, and some water!
Come early to snag a spot, grab your beer, and get ready to have a sweaty good time!
Drink beer, do yoga, have fun!
WHAT: Hops & Flow Yoga Class
WHEN: Every first Saturday at 11am
WHERE: Eventide Brewing
COST: $15 (Please buy tickets in advance. First come first serve at the door)
Tags
United States EventsGeorgia EventsThings to do in Atlanta, GAAtlanta ClassesAtlanta Sports & Fitness Classes#atlanta#yoga#fitness#brewery#beer#freeyoga#thingstodoinatlanta#beeryoga#free_event#breweryevents
Share with friends
Share on Facebook
Share on Facebook Messenger
Share on Linkedin
Share on Twitter
Share by Email
More information