Event Scheduled
Friendships + Affirmations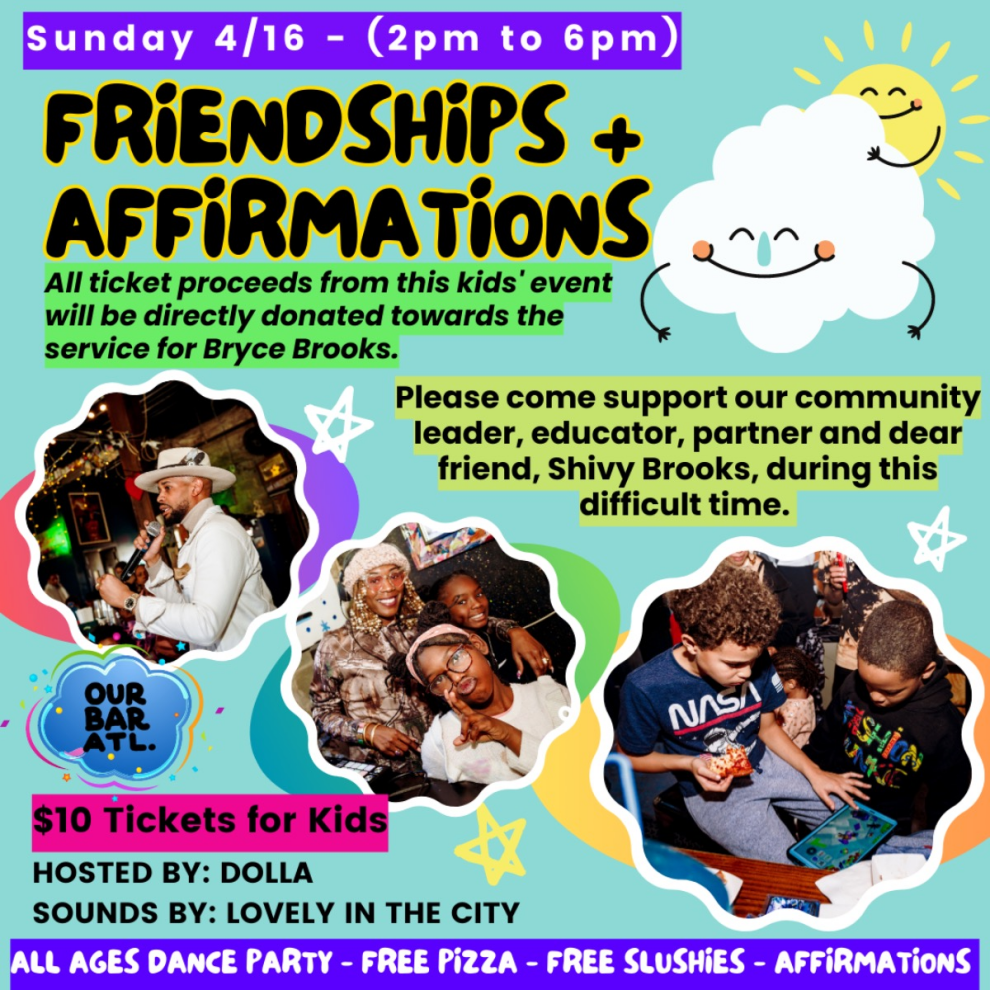 Sunday April 16, 2023 02:00 PM EDT
Cost: $10
USER SUBMITTED
From the venue:
Friendships + Affirmations
Our Kiddo's Event
All tickets proceeds from this kids' event will be directly donated towards the service for Bryce Brooks.
Come support our community leader, educator, partner, and dear friend, Shivy Brooks, during this difficult time.
Sunday, 4/16
$10 Tickets for Kids
Hosted by @dollaaaaaaa
Sounds by: @Lovelyinthecity
Affirmations by: ATL Kindness Project

All Ages Dance Party!!! Free Pizza!!! Free Slushies!!!

339 Edgewood Ave SE, Atlanta, GA 30312
Visit www.ourbaratl.com/events to see our full schedule!
More information