Vakili Band, Sound&Shape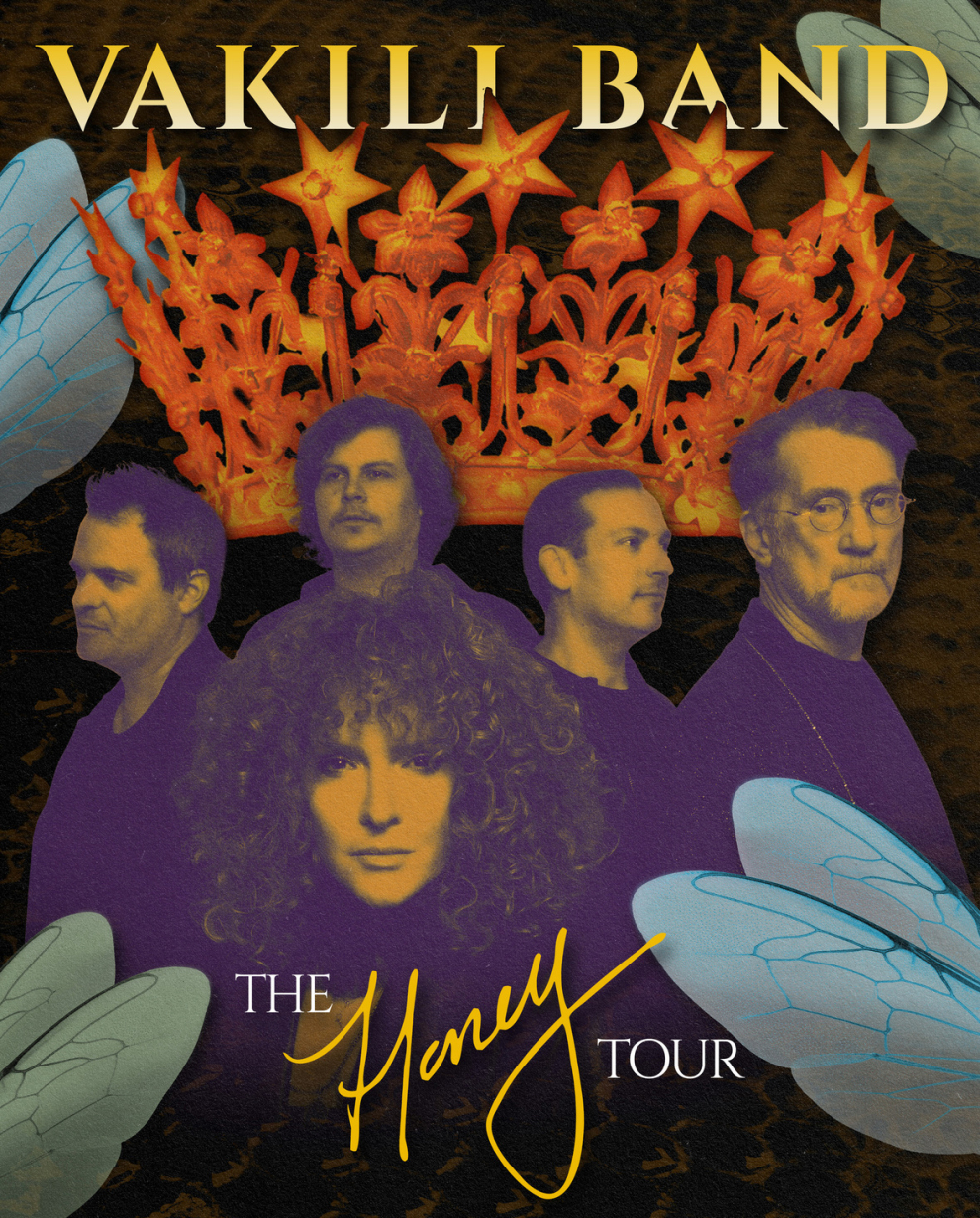 Wednesday November 15, 2023 08:00 PM EST
Cost: $12
From the venue:
Vakili Band is a fiery five-piece rock band with a trio of albums under their belt, fronted by Lily Vakili, a savvy street poet who finds the sweet spot in the nexus formed by Patti Smith's loose-limbed punk swagger, Grace Slick's inviting psychedelia, and the throaty blues-belting of a Janis Joplin, not to mention the full-throated howl of a Grace Potter or Brittany Howard.
Honey is Vakili Band's follow-up to 2018's Oh Alright and 2021's Walking Sideways (along with a pair of previous Lily Vakili solo efforts, making five releases over the last decade). Produced for the first time by Vakili herself, the album exemplifies the collaborative bacchanalia of lead guitarist Ben St. Jack, harmonica player extraordinaire Joel Dorow, and the four-on-the-floor rhythm section of bassist Matt Jovanis and drummer Gordon Kuba, having honed their distinctive sound in the studio as well as on tour up and down the east coast. Recorded at Mozart Studio in Little Falls, NJ, Honey comes across like the band is playing together live in the same room.

At a time when sub genres threaten to overwhelm, Sound&Shape make pure, unfettered rock and roll. Exploring every corner of stylistic possibility within that context, S&S's songs range from the heavy and fierce to the soothing and gentle. Frontman/songwriter Ryan Caudle's voice can easily lull you into a false sense of security only to have his guitars come crashing in along with drummer Ben Proctor's herd-of-stampeding-rhinos drumming and bassist Pat Lowry's soul rumbling low end.
Over the course of several self-released records and relentless national touring, Sound&Shape have honed a sound both familiar and forward thinking. Enough hallmarks of the rock and roll history they are descendants of — to honor their heroes alongside a healthy dose of eyes to the future originality — Sound&Shape has already amassed a mountain of new material that they look forward to bringing to the masses for many years to come.
The band has toured or done single dates with Sparta, King's X, Fishbone, Jeremy Enigk, DaDa, Tremonti, John 5, Crobot, The Spill Canvas, and others.
More information