Price: $90
In response to the damage caused by the wildfires in Australia earlier this year, I created this print of the koala mask. A percentage of each sale of these prints will be donated to World Wildlife Fund - Australia where the money will go to continue the treatment and rehabilitation of injured animals and towards planting new trees to rebuild habitats.
The Warm Heart. Original 8-color screen-print. The image size measures 7.5 inches tall and 6 inches wide on white paper measuring 11 inches tall and 9 inches wide with deckled edges. This limited edition consists of only 18 prints. Edition number purchased may vary from image shown.
Shipping not included.
Buy it here: www.aleahurst.com
Contact: aleahurstart at gmail.com
About the Visual Artist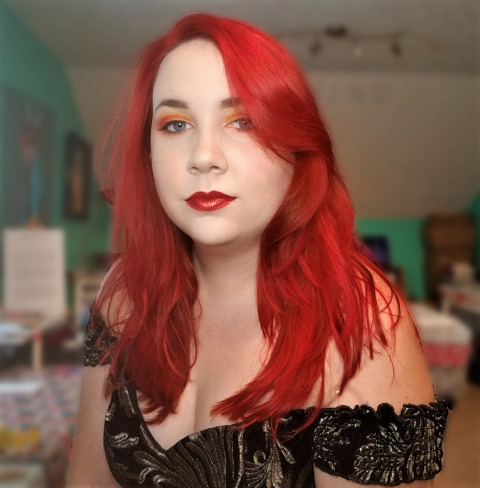 Born in Atlanta, Georgia, Alea Hurst began her journey into drawing and painting in high school. She produces two-dimensional works, particularly drawings and paintings, which range from traditional to experimental and mixed media approaches. She received her Bachelor of Fine Arts degree in Painting... |
more...
Return to the gift guide