Seasonal Events
---
---
Atlanta has a rich annual calendar of festivals, fairs, and holiday celebrations. Enjoy such mainstays as the Little Five Points Halloween Parade, Thanksgiving and the New Year's Events. If you are looking for fun for the whole family or looking to escape the in-laws, we've got some ideas for you.
Today's Events
These days there can be a month long celebration of events. Use the links below to explore all the events leading you to the holiday.
Holidays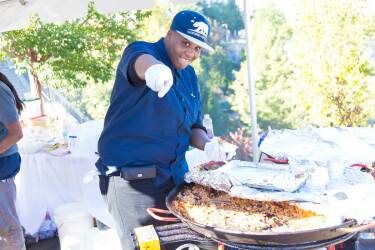 Friday October 16, 2020 12:00 am EDT
Browse the schedule Taste of Atlanta as well as recommendations. CL's critics & readers weigh in on the definitive guide to the event. |
more...
Saturday October 17, 2020 12:00 am EDT
Browse a comprehensive guide to one of the biggest Halloween celebrations in the country. Check out information pertianing to the Little 5 Points Halloween Festival and Parade. |
more...
---
Other Events