Nightlife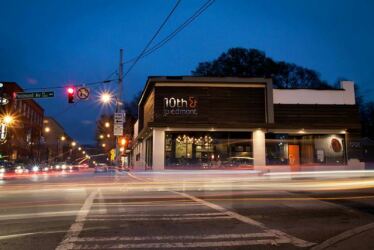 Restaurant and late-night lounge. Menu features small bites. DJs on Fridays and Saturdays. Brunch on Sundays. No address found |
more...
The 14th Street Playhouse was formerly an associate venue of Woodruff Arts. It was sold to SCAD back in 2014 is now known as SCADShow -
www.scadshow.com
173 14th Street |
more...
Mother/daughter-owned art gallery. No address found |
more...
This Rock N Roll venue follows a simple philosophy: "Music is food to the soul". We offer an all-star lineup of live music & great food: EAT. DRINK. ROCK. 212 Spring St. |
more...
378 is a gallery and performance space in the Candler Park neighborhood. 378 Cliffton Road |
more...
Formerly Xcess Ultra Lounge 708 spring st Downtown Atlanta ga. |
more...