Nightlife
Gallery is located in Castleberry Hill. 326 Nelson St. |
more...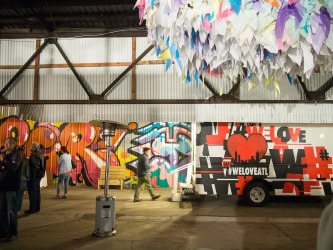 787 Windsor Intown Neighborhoods, Downtown
What began as a steam boiler manufacturing facility in the early 1900s is coming back to life as an arts-centric community, designed to strengthen and increase the quality of life in our neighborhood through shared workspace, affordable artist studios, community programming venues, production rental... 787 Windsor St S.W. |
more...
97 Estoria Cabbagetown/Reynoldstown
Once a grocery store for cotton mill workers in the historic Cabbagetown neighborhood, 97 Estoria is a restaurant and "hangout for all adults" known for its quirky vibe and vegetarian-friendly menu. The laid-back, smoky bar scene is its main draw, bringing in a host of scruffy regulars. 727 Wylie St. S.E. |
more...
Neighborhood center offers arts instruction through workshops for adults and children. Also houses a gallery. 254 Johnson Ferry Rd. |
more...
First Existentialist Congregation, 470 Candler Park Dr. NE |
more...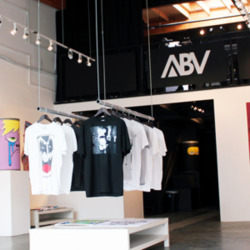 ABV Gallery Intown Neighborhoods, Old Fourth Ward
A gallery and design agency with a street art bent from artist Greg Mike. Located in an Old Fourth Ward Studioplex loft, it has featured local, national and international artists, including Mark Bode (California), Claw Money (New York City), and Remed (France). 659 Auburn Ave. N.E. |
more...
Showcases some worthwhile conceptual work from a range of national and international artists. No address found |
more...