Andy Browne
Atlanta Musician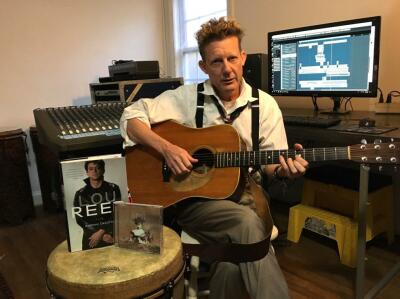 Andy is the lead for the Andy Browne Troupe, a distinctive Southern/Georgia based musician with roots deep in the old Atlanta punk/new wave/college rock scene. Andy got the attention of Atlanta in the early 1980s scene playing at clubs such as the 688 Club, Metroplex and others. He was the singer, guitarist, and songwriter with Nightporters. During this time, Nightporters opened for bands including The Clash, The Replacements and R.E.M.
Andy's current project, the Andy Browne Troupe is an Atlanta favorite.
"Andy Browne Troupe lifts from David Bowie, Miles Davis, Bob Dylan, and The Clash, mixing the masters like Dali. It's fun, thought provoking and definitively challenging - most important very dance-able!!"
Jeff Siewert explains "Elephants" - the Andy Browne Troupe's latest album and The Backstory on a Little Troupe From Georgia
here