Brent Hall
Owner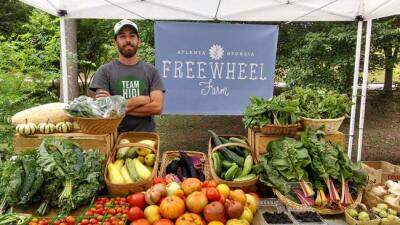 Brent Hall is the owner of the Freewheel Farm, an Urban Farm located in the Summerhill/Grant Park neighborhood. Brent is also very active in the community farm movement.
Tagged In
Wednesday March 15, 2017 04:00 pm EDT
Have your local produce and eat it too with one of our city's many community supported agriculture programs |
more...
Monday July 16, 2012 11:06 am EDT
Sleigh Bells, Killer Mike, Royal Thunder, and all the rest of the music you don't want to miss this week |
more...