Say No to Hate!


Atlanta is, and has been, the home of the civil rights movement in the United States. From Dr. Martin Luther King, Jr.'s early days of fighting America's Jim Crow laws from the pulpit to Rep. John Lewis's voting record in Congress, the seeds of change planted in Atlanta have grown into a continued quest of equal rights for all, with deep southern roots.
Today, those achievements are being attacked by the seemingly universal support of bigotry and hate, emboldened by the reckless and wanton abandon of the Trump administration. Just as Atlanta rose from the ashes of the Civil War, those of us in this city must once again rise to the occasion and speak out against the evil and greed that is re-emerging in our society.
We asked many different Atlantans, from professors to street activists, from ministers to rappers, about the current state of our nation — and our city. We were surprised and encouraged by the common themes from a wide range of people in our community who are active in our politics and culture. Each individual, whether representing themselves or a group they are involved with, gave us lengthy answers to our six questions. We offer the full text of these 33 remarkable Atlantans. As well, please add your voice to this conversation online.
— Tony Paris
Wednesday August 29, 2018 05:31 pm EDT
The most important problem facing us today is the threat to our democratic system. That threat is probably based in the racist, sexist politics espoused by Donald Trump and embraced by his ardent base. His positions, frequently tweeted, have allowed many to come out of the closet in expressing their own long-suppressed beliefs. |
more...
Wednesday August 29, 2018 05:45 pm EDT
The lack of self-awareness as a nation. Our unhealthy lifestyles and how we conduct ourselves on a day-to-day basis. This constant tug of war of who is right and who is wrong is a never-ending cycle that adds more fuel to the fire. It doesn't help when the main purpose on people's minds is to obtain wealth by any means. |
more...
Wednesday August 29, 2018 06:14 pm EDT
Rampant greed and hiding behind increased property values. White privilege. Entitlement. Spoiled bitches. Career politicians. Condos. Bro culture. Okay, bro culture isn't an important problem, I just hate it. I think class war is at the foundation of all of this. Gentrification. I moved to Atlanta because it was cheap. Now it's not. People hide behind property values like that justifies their actions. Personally? I want the weirdos and artists around me because they're not lame. |
more...
Wednesday August 29, 2018 06:27 pm EDT
(Inter)Nationally, the most important problem facing Americans is income and wealth inequality. In Atlanta, segregation is the most pressing issue. |
more...
Wednesday August 29, 2018 06:40 pm EDT
The search for truth is the most crucial problem in America today. Trump has a base of 35-40% support, over 90% among Republicans. The GOP has gone all-in on this cult of personality in return for tax cuts, deregulation, and conservative court appointments with the long game of overturning Roe v Wade. |
more...
Thursday August 30, 2018 07:29 am EDT
We believe that one of the most significant problems facing Americans today is the risk that our nation will regress to a time when we were divided, both legally and socially, based on race, religion, and ethnicity. These divisions have always existed in America, but in recent decades, it seemed those walls of division were breaking down. Old wounds were healing and diverse communities were joining together. That changed with resurgence of racial hatred and religious bigotry heralded by the Trump Administration. Like the monster in a horror movie, white supremacism never truly died, and now it has returned with a vengeance, catching our society while we were complacent. Defeating it, once and for all, is perhaps our greatest challenge. |
more...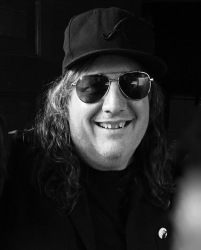 Thursday August 30, 2018 07:55 am EDT
We are divided. Always have been. The civil rights fight is on going; the civil rights fight is ever growing. The color of America is constantly changing. There is color in America. Just because Sesame Street is color blind and integrated doesn't mean Main Street is … We have made progress as a community but we have a million miles to go. The great experimental melting pot is still in the boil … many countries are just now in search for the elusive harmony we have at times felt in the undertow of what sometimes seems an unnavigable sea. |
more...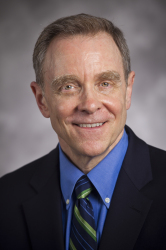 Thursday August 30, 2018 08:44 am EDT
The biggest problem, in the U.S. overall and in Atlanta, may be the relative lack of significant, meaningful communities where we engage personally with people across racial, social, gender, and ideological differences. We have never had a time in U.S. history when we have as a society really promoted such groups. At their best, however, religious communities, school, social service organizations, and even the military can promote such interactions. |
more...
Thursday August 30, 2018 08:51 am EDT
People getting sucked in by drama and taking the bait that created the division in the first place. It causes people to focus on our differences instead of our commonalities. We are so much bigger than affiliations. We have so much more in common than not. Regardless, we should show respect and love each other. Do unto others, love thy neighbor, etc. … |
more...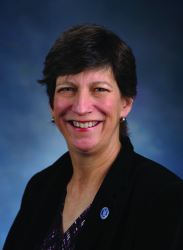 Thursday August 30, 2018 08:59 am EDT
I think the most important problem is the splintering of people into different tribes and factions, aided and abetted by actors (domestic and foreign) for whom it is profitable to emphasize and encourage this trend. This includes corporations, the media, and government — not all, of course, but whenever institutions get to the point where their leaders forget the institution's mission and focus more on its survival and growth, this is a danger. One major issue is the growing inequality of wealth and opportunity between a few people at the top who are getting wealthier and the majority of people who face serious obstacles to getting ahead. Racism and misogyny are other manifestations of this problem.  |
more...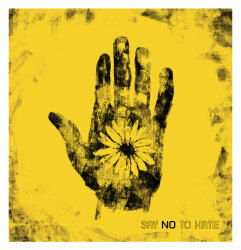 Sunday September 30, 2018 11:59 pm EDT
A Q & A of Atlanta locals regarding Civil Rights and current political climes. |
more...