Price: $100
This specialized service is geared toward releasing chronic tension in the neck, head, face, and jaw. Gentle stretching, manual ligament therapy, trigger point release, and scalp massage are combined to allow circulation to flow freely and decrease intracranial pressure.
Buy it here: blankcanvasmassage.com
Contact: contact at blankcanvasmassage.com
Items Betweeen $50 and $300
About the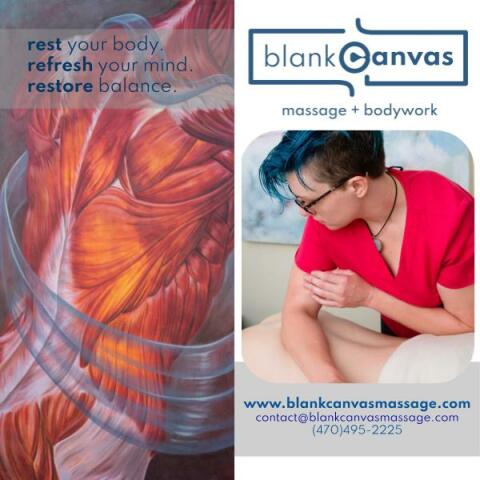 Our goal is to consistently provide quality massage therapy catered to each client's needs. Our therapists are passionate about the craft with a background in athletics or healthcare. It is our passion to relieve pain, tension, and stress while promoting healing and rejuvenation through a deep under... |
more...
array(2) {
  [0]=>
  string(3) "543"
  [1]=>
  string(4) "1383"
}

About the store
Return to the gift guide