Price: $100
A specialized pillow is used so the expecting mother can lay comfortably face down at any stage in her pregnancy. Our prenatal therapist, Tahannie, is also a mother of 3 and doula with years of experience caring for women through pregnancy.
Buy it here: blankcanvasmassage.com
Contact: contact at blankcanvasmassage.com
Items Betweeen $50 and $300
About the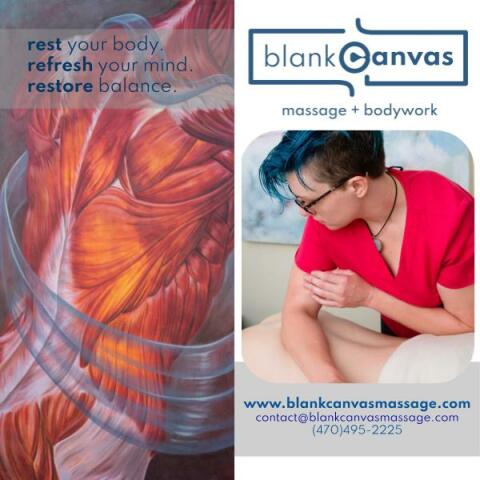 Our goal is to consistently provide quality massage therapy catered to each client's needs. Our therapists are passionate about the craft with a background in athletics or healthcare. It is our passion to relieve pain, tension, and stress while promoting healing and rejuvenation through a deep under... |
more...
array(2) {
  [0]=>
  string(3) "543"
  [1]=>
  string(4) "1383"
}

About the store
Return to the gift guide