Price: $36
This beautiful replica of an oyster shell is hand made, using real oyster shells as a template. It is available in either a warm grey or white and grey. The inner shell has a pearl finish and a 22 carat gold rim: rustic luxury and Inspired by the gem the oyster creates. It can be used as ring dish or salt cellar. Shells are all individual. Size will vary, usually 3 to 4 inches in length.
Buy it here: etsy.com
Contact: devanieclayandglass at gmail.com
Items Under $50
About the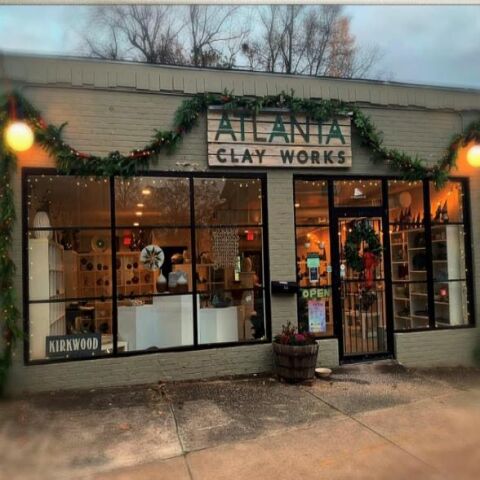 Atlanta Clay Works is a small, local, non-profit corporation, serving the community of Kirkwood, Decatur, East Atlanta and the great Atlanta community. Its mission is to provide a safe, congenial work space & gallery for its artists, to provide educational facilities for members of the community to ... |
more...
array(2) {
  [0]=>
  string(3) "543"
  [1]=>
  string(4) "1383"
}

About the store
Return to the gift guide