Price: $20
This adorable dish is the perfect size for a bit of ice cream, or to hold your jewelry or other small items of value. Created totally by hand, glazed in a shiny green oribe, it is the perfect stocking stuffer or small gift, measuring 3-4 inches in diameter and 2-3 inches in height.
Buy it here: etsy.com
Contact: lilbdesigns at rocketmail.com
Items Under $50
About the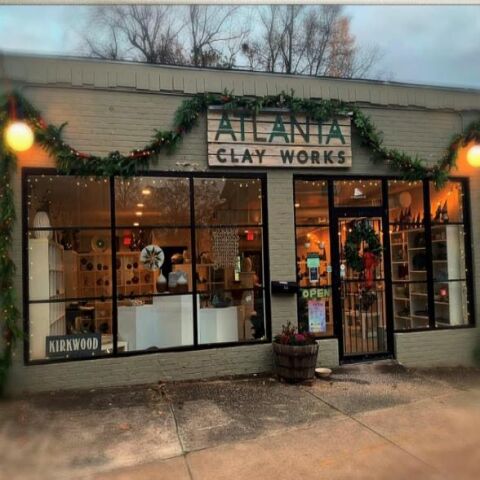 Atlanta Clay Works is a small, local, non-profit corporation, serving the community of Kirkwood, Decatur, East Atlanta and the great Atlanta community. Its mission is to provide a safe, congenial work space & gallery for its artists, to provide educational facilities for members of the community to ... |
more...
array(2) {
  [0]=>
  string(3) "543"
  [1]=>
  string(4) "1383"
}

About the store
Return to the gift guide