Price: $28
Hand-thrown on the potter's wheel, this adorable mug is made from white stoneware with aqua blue inside and overall clear glaze. Each large cup has a picture of the map of GA and a topographical
interpretation in watercolor. The bottom of the cup has a groovy texture. It measures about 3.75" h x 3.75" w x 5" w and holds 350 ml or 1.5 cups.
Buy it here: etsy.com
Contact: taniajulian at gmail.com
Items Under $50
About the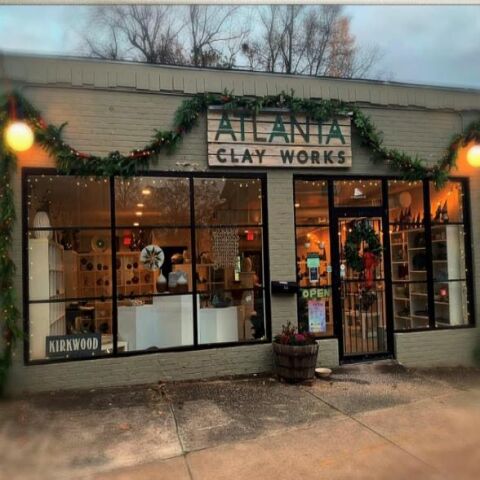 Atlanta Clay Works is a small, local, non-profit corporation, serving the community of Kirkwood, Decatur, East Atlanta and the great Atlanta community. Its mission is to provide a safe, congenial work space & gallery for its artists, to provide educational facilities for members of the community to ... |
more...
array(2) {
  [0]=>
  string(3) "543"
  [1]=>
  string(4) "1383"
}

About the store
Return to the gift guide