*choose "5Things" from the Newsletters menu.
Sunday May 8, 2022 08:30 PM EDT
Music, Music::Soundboard Digital
A Mother's Day Celebration with Erica Campbell, Donnie McClurkin, Regina Belle, Marvin Sapp and Kelly Price. [
click here for more
]
USER SUBMITTED
Sunday May 8, 2022 09:00 PM EDT
Music
USER SUBMITTED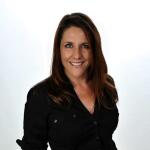 Highlights of daily news that is engaging, fast moving, always current, and always fun!


If you're in a band, an artist, run a venue, or keep your organization's calendar, we'd love to have your event on the site. Submit your event here and we'll get you on Atlanta's most comprehensive listing of events.
---